Buy Now, Pay Later: More Popular Among Women
January 31, 2023
Buy Now, Pay Later, the option to shop online on a credit basis, is one of the hottest global eCommerce trends. The convenient way of postponing payments until later is highly attractive and used ever more frequently by online shoppers around the world. According to GlobalData, the total global market value of BNPL payments doubled between 2020 and 2021. For 2022, a market value of US$214 billion is expected on a global basis. This corresponds to a year-on-year increase of another 78%. Year-on-year growth of the total global eCommerce market volume is expected to be just above 10% in 2022. The comparison with this figure highlights yet again BNPL's significance in the eCommerce field. A recent Statista survey shows how U.S. online shoppers engage with the trend: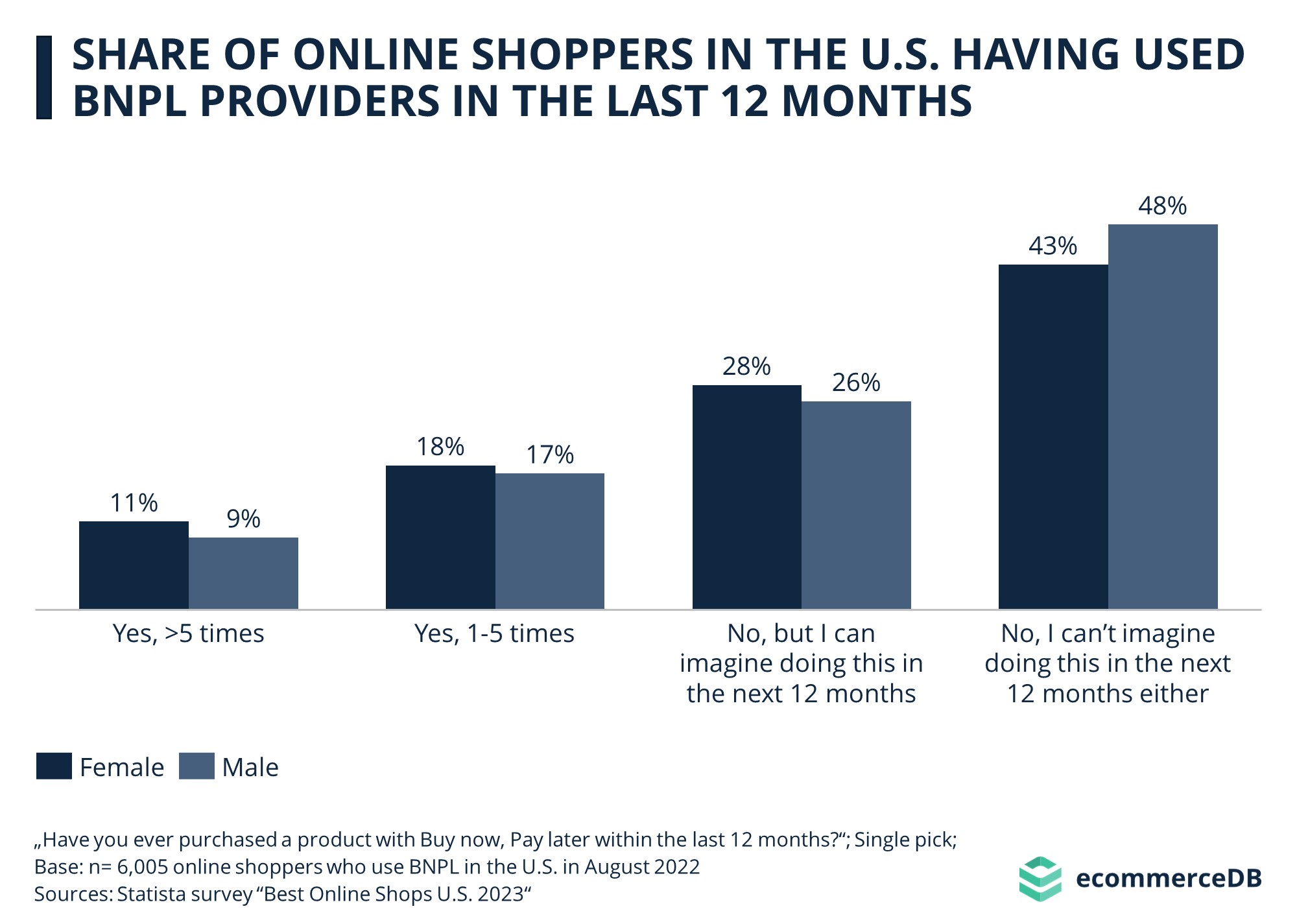 The recently released results of the Statista Survey "Best Online Shops U.S. 2023" show that there are significant differences in the usage of buy-now-pay-later services between men and women in the U.S. – both in current and planned usage. When asked about whether or not they bought a product using BNPL in the 12 months prior to the survey, more women than men said yes. 18% of female online shoppers used BNPL up to 5 times (male: 17%) and 11% used it even more frequently (male: 9%). Women generally seem more open towards the trend: Another 28% of female respondents stated that they could imagine using BNPL in the near future, while almost half of male online shoppers (48%) said that they could not imagine paying with a BNPL option. Also when it comes to the kind of products that U.S. online shoppers buy using BNPL, there are great differences both between sexes and product categories: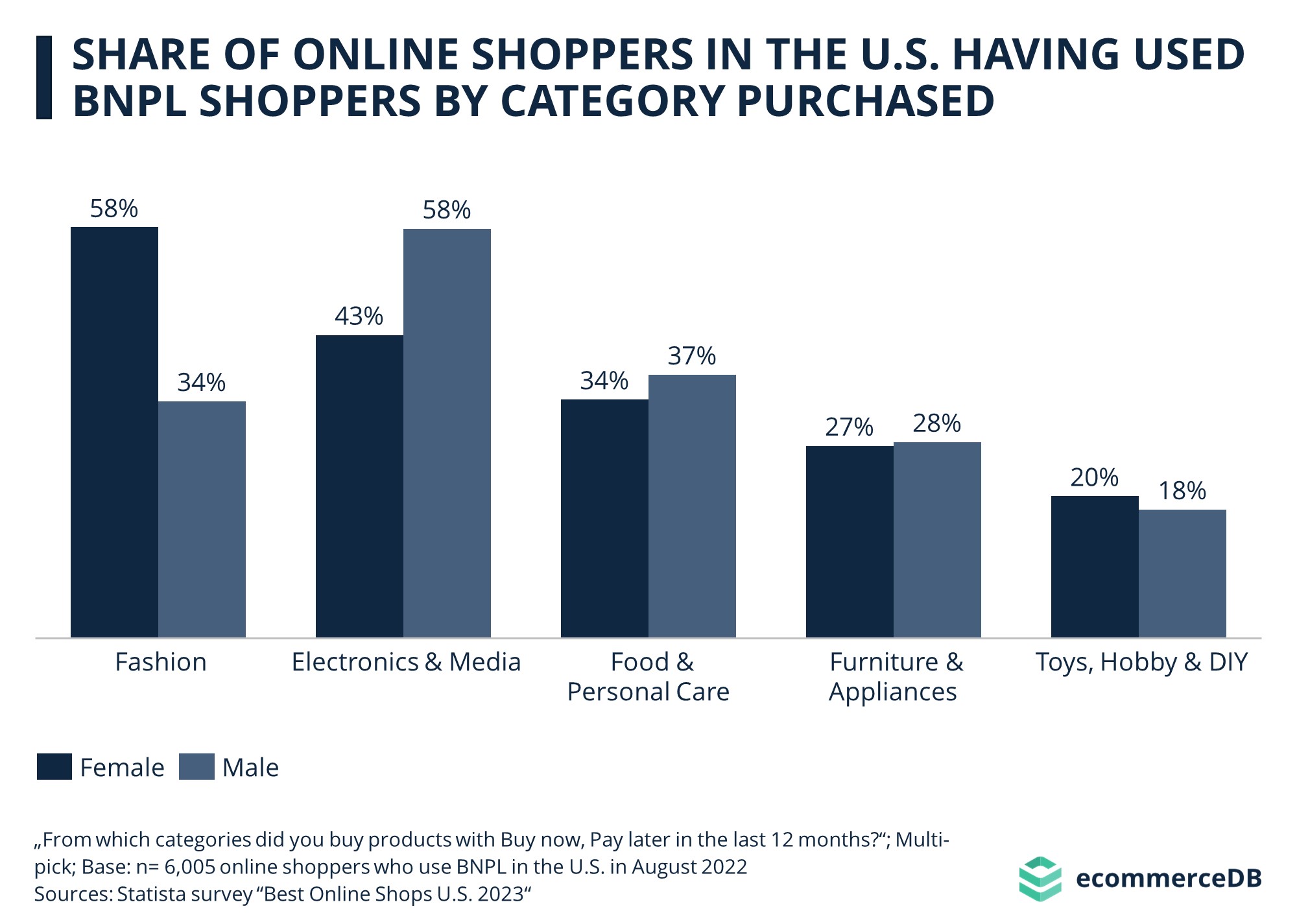 According to the Statista survey, most female U.S. BNPL users use the payment option in the fashion category. 58% used a BNPL service to pay for fashion items in the 12 months prior to the survey. This makes fashion by far the most popular product category for female BNPL users. Among men, fashion is only the third most popular category, after food & personal care: Only 34% of male BNPL users bought fashion items using a BNPL service. The clearly most popular BNPL category among men is electronics & media, with a usage of 58%, while only 43% of women named the category. The usage rates in the categories furniture & appliances and toy, hobby & DIY are comparable among men and women.