eCommerce: Alibaba Revenue, GMV & Insights
Alibaba Ecosystem: Alibaba Group, Tmall, Taobao & Their eCommerce Success
China is a vibrant market for innovation initiatives, many of which are pioneered by the Alibaba ecosystem. Founded by entrepreneur Jack Ma, Alibaba is a tech giant that combines several fields under one hub: eCommerce, cloud computing technology, and its own logistics network. Read the insight to learn more.
November 23, 2023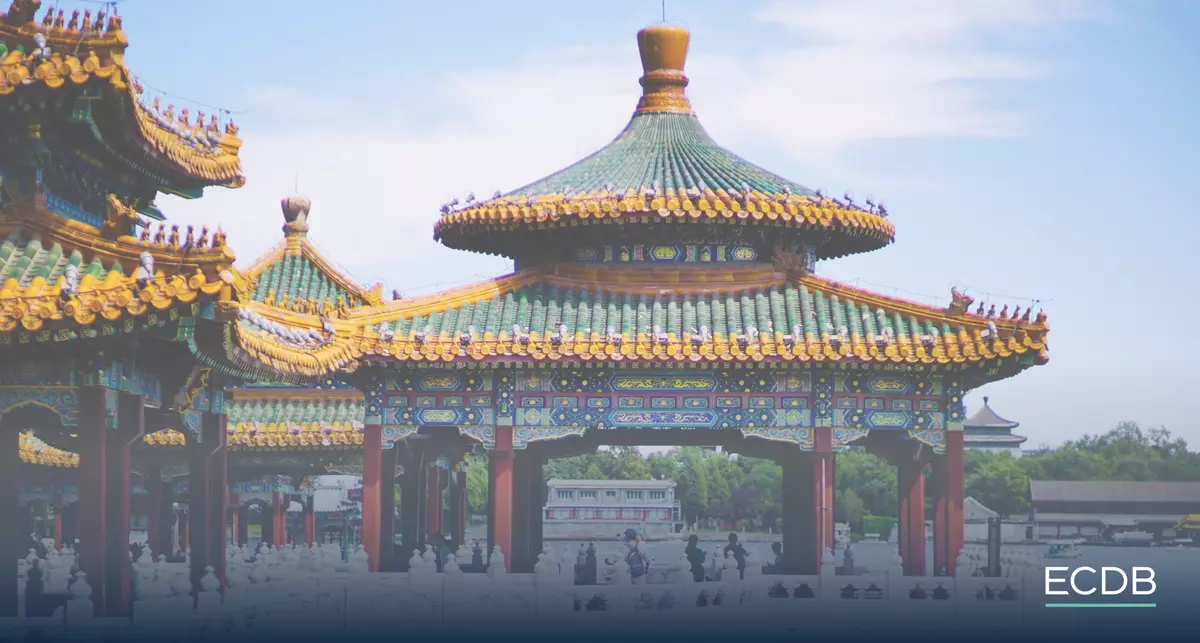 ---
Alibaba Ecosystem: Key Insights
A major development this year was the reorganization of Alibaba Group into six distinct business groups, each with its own operational focus, to improve efficiency and reduce administrative barriers. By far the largest contributor to the Group's total revenue is domestic eCommerce, which consists of the Taobao and Tmall platforms, accounting for 63% in the first quarter of 2023.

China is already a leading economy for online marketplaces, as evidenced by the fact that four out of the top five marketplaces by GMV are from China. Taobao ranks second with a GMV of US$617 billion in 2022, behind global leader Amazon.

The success of Tmall in China, which is designed to distribute higher quality items to Chinese users, is hoped to serve as a blueprint for Alibaba's entry into Europe. By distributing European products to European consumers, Tmall Europe can act as an intermediary, combining digital innovation with established trends in Chinese retail, such as extensive discounting, gamification and livestreaming. Operating through Alibaba's own logistics network in Europe may alleviate some of the obstacles that have hindered the success of AliExpress.
---
Listed on the New York Stock Exchange since 2014, Alibaba's reach extends far beyond its native China, with operations around the world. Its success in eCommerce has rendered it one of the biggest players in online retail, challenging global leader Amazon.
The Alibaba ecosystem consists of six business groups that were restructured into separate entities this year to improve workflows and reduce administrative complexities. The six entities comprise cloud intelligence, Taobao and Tmall, food delivery services, logistics services, international eCommerce, and streaming platforms.
But an internal restructuring isn't all that's new at the conglomerate. Alibaba's recent announcement of plans to enter the European market has raised eyebrows and more questions about the tech giant's future expansion plans. Will Tmall face the same fate of failure in Europe as AliExpress? Let's find out.
Alibaba Group Revenues and Global Standing
Alibaba Group's revenue growth has consistently demonstrated strong growth rates, with revenues swelling from US$57 billion in 2018 to an impressive US$142.3 billion by 2022. In line with regularly thriving eCommerce companies, the pandemic has accelerated this development, pushing revenues from US$73.8 billion in 2019 by a compound annual growth rate of 24.5% to US$142.3 billion in 2021. In other words, over the four-year-period from 2019 to 2022, Alibaba Group increased its revenue by almost one quarter of its initial value each year on average.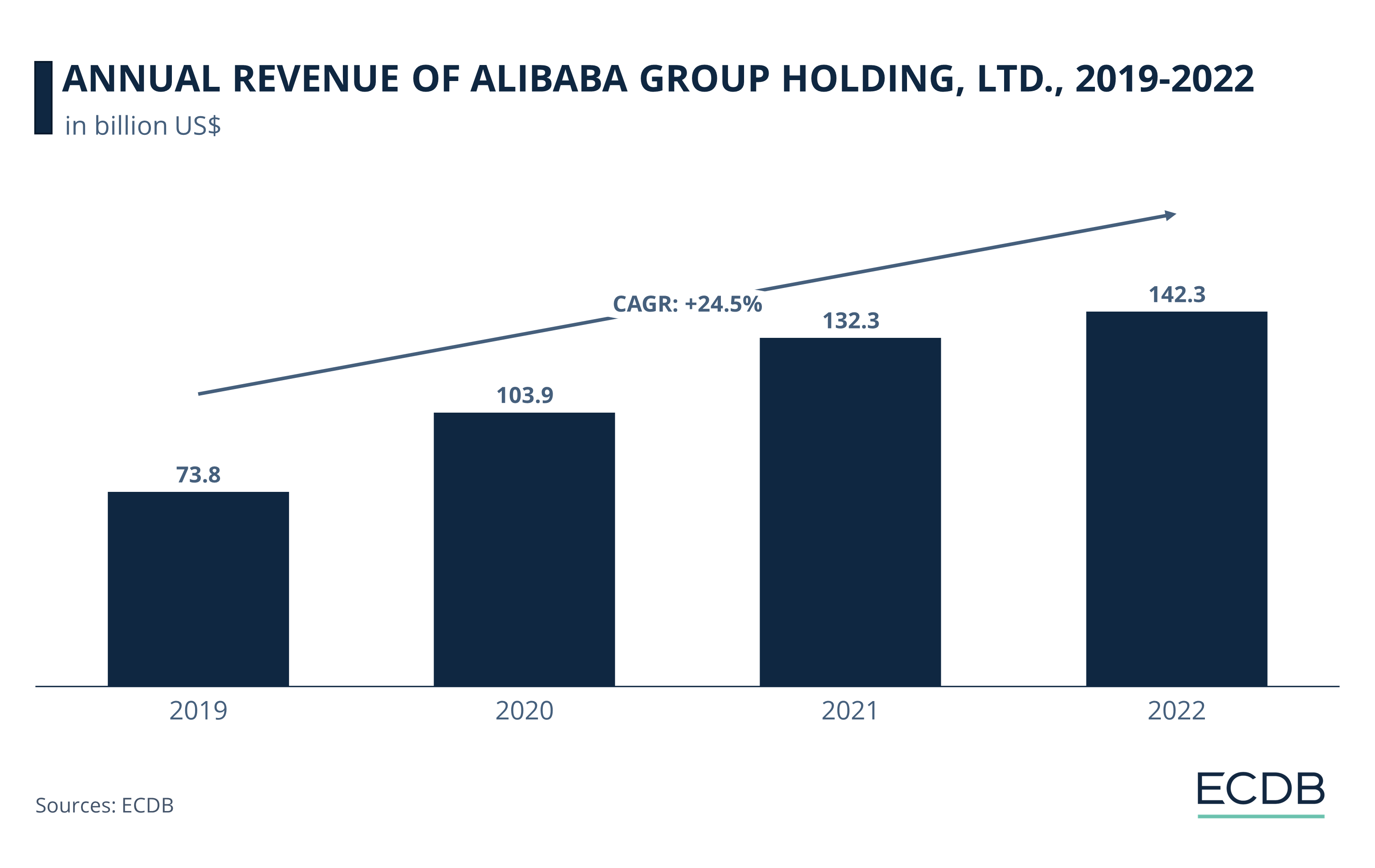 Beyond external circumstances, it is Alibaba's diversified business model that has ensured a steady stream of income and continuous growth. Alibaba's strategic focus has been a key driver of its extraordinary revenue growth.
Alibaba's Success: The Right eCommerce Platform
Below is an illustration of how the Group's various business segments contribute to total revenue.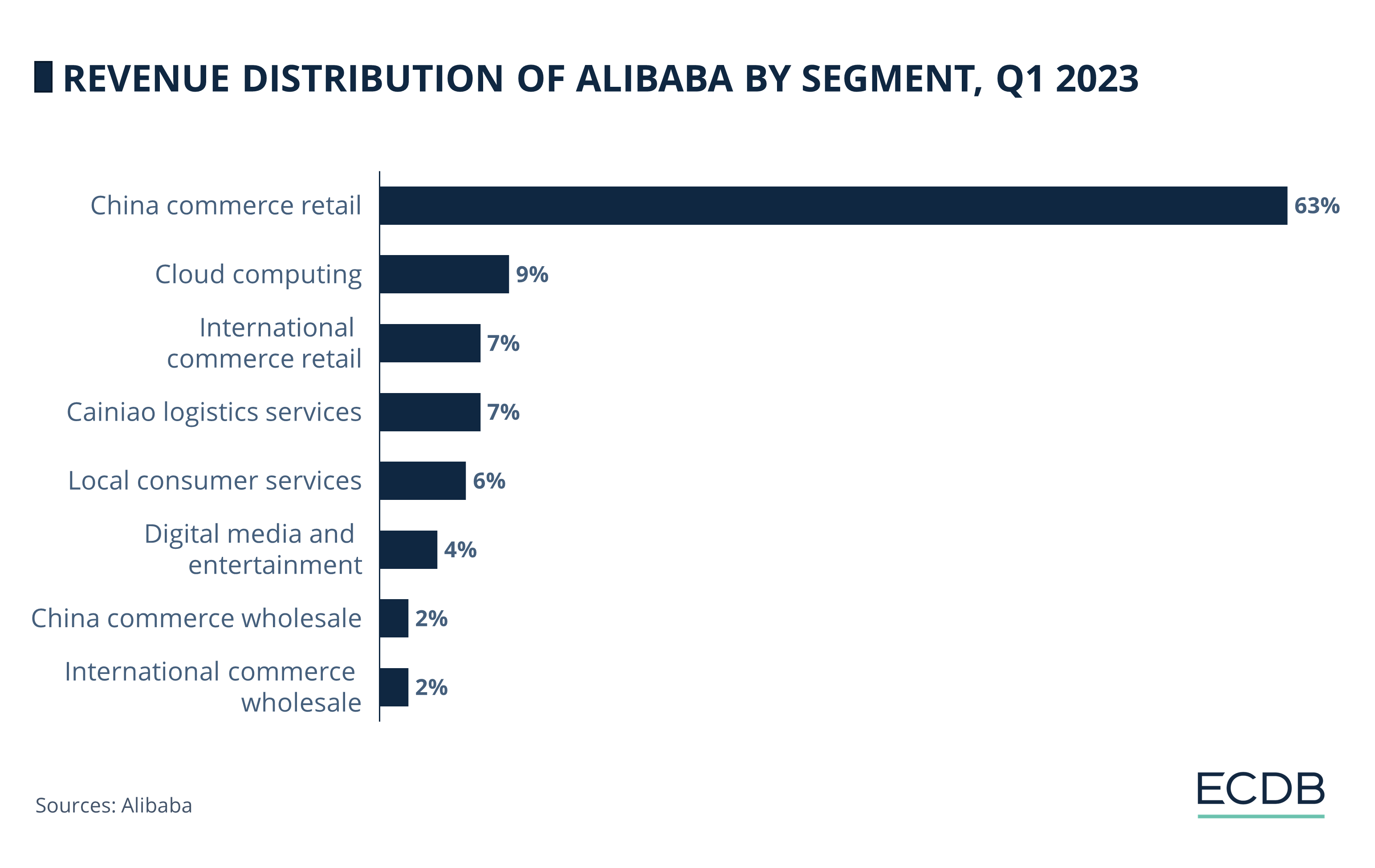 By far the largest segment of Alibaba's revenue comes from its national eCommerce platforms, Taobao and Tmall. 63% of Q1 2023 revenues were generated by this segment, making it the holding company's core revenue source.
All other sectors account for significantly smaller shares, starting with the Alibaba Cloud, which generates 9% of the Group's overall revenue. While international eCommerce businesses like AliExpress and Alibaba's own logistics services (Cainiao logistics) each account for 7% of revenues, local consumer services such as food delivery follow close behind at 6%.
Further behind are the digital media and entertainment division (4%) and B2B efforts, both domestic and international, at 2%.
It does not take a mathematical genius to realize that national eCommerce sales are the bread and butter of the conglomerate's bottom line. The next section examines the performance of its two flagship businesses, Taobao and Tmall.
Taobao and Tmall: GMV of Leading Marketplaces
Taobao is a C2C marketplace launched by Alibaba in 2003. As the adoption of eCommerce became more widespread in the Chinese society, other local services like JD.com entered the market. Because of its C2C focus, Taobao has been characterized by a wide range of products at very low prices, rather than focusing on selling premium products.
In 2008, in order to compete with competitors offering quality products, Tmall was launched as a subdivision of Taobao under the name "Taobao Mall". Tmall is a B2C eCommerce platform that ensures the credibility and quality of merchants through authorization checks. However, because Taobao has the larger reach and logistics network, the two platforms are closely linked to improve visibility and ensure seamless delivery.
The success of these by now well-established platforms in China is undeniable. Despite their national focus, Taobao and Tmall are formidable rivals to the number one global eCommerce player, Amazon. The following chart illustrates just how close the race to the largest marketplace has become.
While Amazon still tops the list of the leading marketplaces by GMV in 2022 with US$692.8 billion, Taobao is not far behind with its US$616.8 billion GMV. After that, Tmall is ranked third with a GMV approaching the US$600 mark.
But a look at the rest of the top 5 rankings shows that China is a leading economy for online marketplaces, including Alibaba Group's direct competitors, JD.com and Pinduoduo.
Upon closer examination of the global stage for online marketplaces, it becomes increasingly clear why Alibaba Group may want to consolidate its position by venturing into markets outside of Asia: Not only to rival and surpass Amazon's GMV with one of its eCommerce platforms, but also to fend off domestic competitors.
The following subsection examines Alibaba's retail strategy for the European market with the launch of Tmall Europe and how this move could prove successful for the conglomerate.
Tmall Europe – Strategy for Success?
Tmall's strategy in China is to sell European products to Chinese consumers, while AliExpress does the opposite, selling Chinese products to European consumers. However, the sustainability of AliExpress is questionable, as European consumers were largely dissatisfied with product quality and long delivery times.
With Tmall Europe, Alibaba Group is taking a different approach, acting as an intermediary by offering European brands to European consumers. In June of this year, publications reported that Tmall Europe was being tested as a pilot in Spain, with plans to expand the application across the continent if successful. However, no further reports have been made, leaving it essentially unclear what this platform looks like or how exactly it is driving sales.
Based on what we know about Tmall's presence in China and how the Alibaba Group uses technological innovation and consumer preferences to sell products, here's what the app might include:
Discounts and Shopping Events
Tmall, known for its use of discounts and shopping events in China, could use the same strategy in Europe. Shopping events such as Singles' Day have been a great success for Tmall – generating billions in sales and attracting massive customer attention.
The chart below shows the development of GMV generated on Singles' Day, or the period on and around November 11th, alone. In 2012, GMV surpassed the US$1 billion mark for the first time, and this trend has been positive through 2021. As expected, the largest spike occurred during the pandemic, with a 93% year-over-year increase in 2020. Reaching a GMV of US$85.5 billion by 2021, these numbers show the immense profit potential of the shopping event.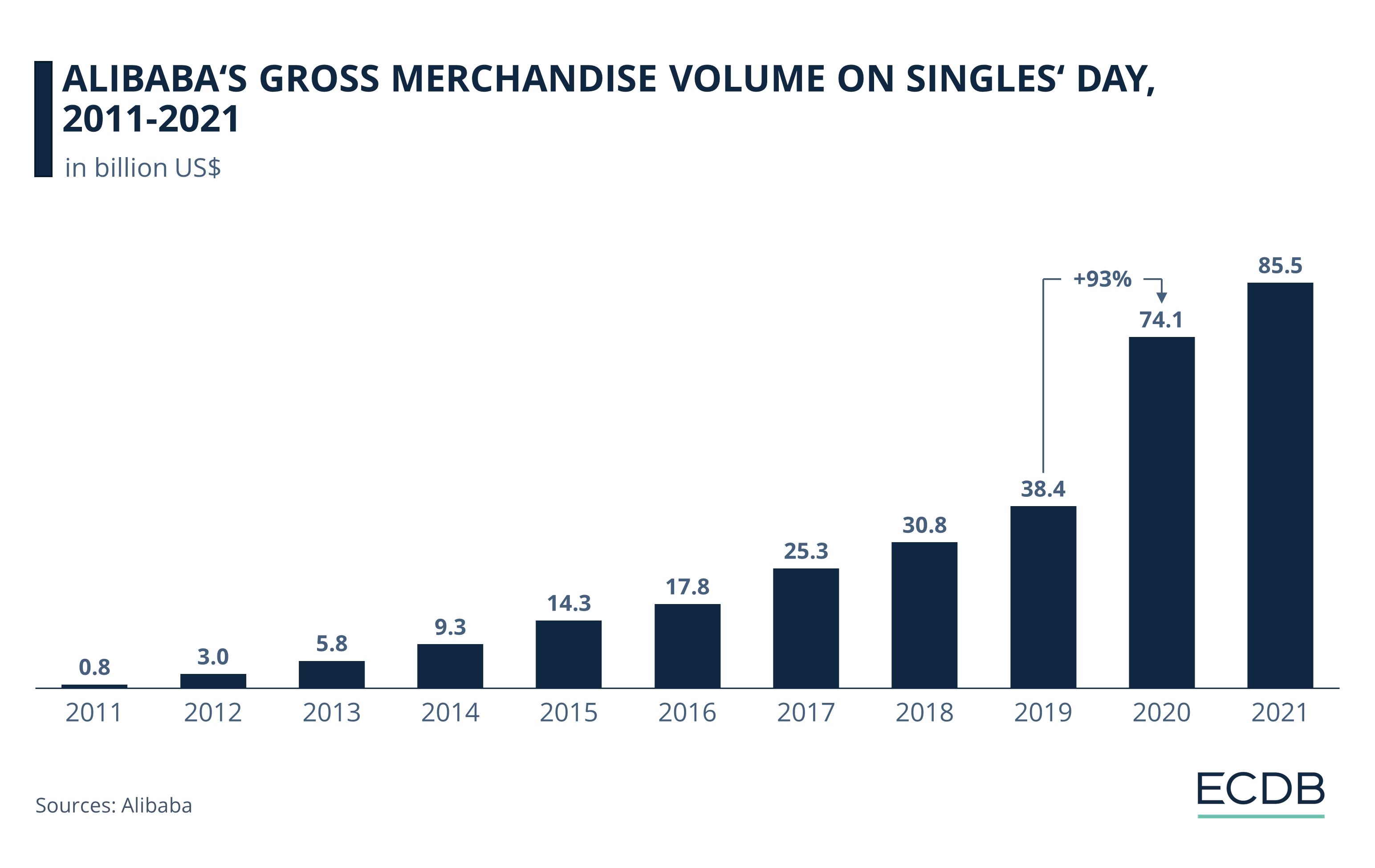 Tmall could introduce similar events in Europe, specifically tailored to the shopping habits and special occasions celebrated in the region. In terms of discounts, Tmall could negotiate with participating brands to offer limited-time price reductions or exclusive deals to European shoppers. This strategy would not only attract bargain hunters, but also encourage consumers to explore brands they may not have considered before. Pairing these discounts with an easy-to-use and secure platform could significantly enhance Tmall's appeal in the European market.
Gamification and Livestreams
Tmall Europe could effectively use gamification and live streaming to engage European customers, similar to the way it entertains its Chinese user base. This approach could involve creating interactive games and quizzes related to the products or brands on the platform. Such games offer rewards like discounts or exclusive access to new products, thereby encouraging customer participation and interaction with brands. This approach not only makes shopping more enjoyable, but it also serves as a unique method of product promotion.
In parallel, Tmall is poised to import one of the biggest eCommerce trends in China: livestream shopping. In these virtual events, influencers or brand representatives showcase products live, answer viewers' questions, and offer exclusive deals. This interactive form of marketing creates a sense of community and immediacy that can drive impulse purchases and brand loyalty. Introducing livestream shopping to Europe via Tmall could provide a novel shopping experience that sets Tmall apart from other eCommerce platforms in the region. As Alibaba has years of proficiency in this format, its entry into the European market means bringing its expertise to the continent. But live shopping is not the only service Alibaba has to offer.
European Logistics Service
To solidify its presence and ensure efficient operations in Europe, Alibaba could establish a dedicated logistics service handling warehousing, distribution, and delivery of products sold on the Tmall Europe platform. By controlling the logistics, Tmall could maintain the service quality and reduce delivery times – factors imperative for success in the competitive European eCommerce market and one of the reasons AliExpress has failed on a larger scale.
With this move Tmall could also benefit the larger Alibaba ecosystem by enabling faster and more efficient delivery for its other platforms operating in the region, such as AliExpress. Its logistics network could serve as a foundation for Alibaba's expansion and could potentially facilitate the launch of additional services or platforms in the future, further strengthening Alibaba's global presence. Of course, this applies to the cloud computing, food delivery, and streaming divisions as well.
Challenges for Tmall's European Launch
Despite the promising outlook, Tmall's launch in Europe will undoubtedly face a host of challenges. Consumer preferences in Europe differ significantly from those in China—not only in terms of product choice, but also in terms of platform style, presentation, and communication. Europeans may not respond as positively to the gamified shopping experience that is popular in China. Similarly, the widespread use of livestreaming might not resonate with European consumers who may prefer more traditional forms of online shopping. Tmall would need to carefully tailor its customer engagement strategies to accommodate these different preferences.
Looking at the data, we see that, so far, European countries are not among those that stand out for their livestream preferences.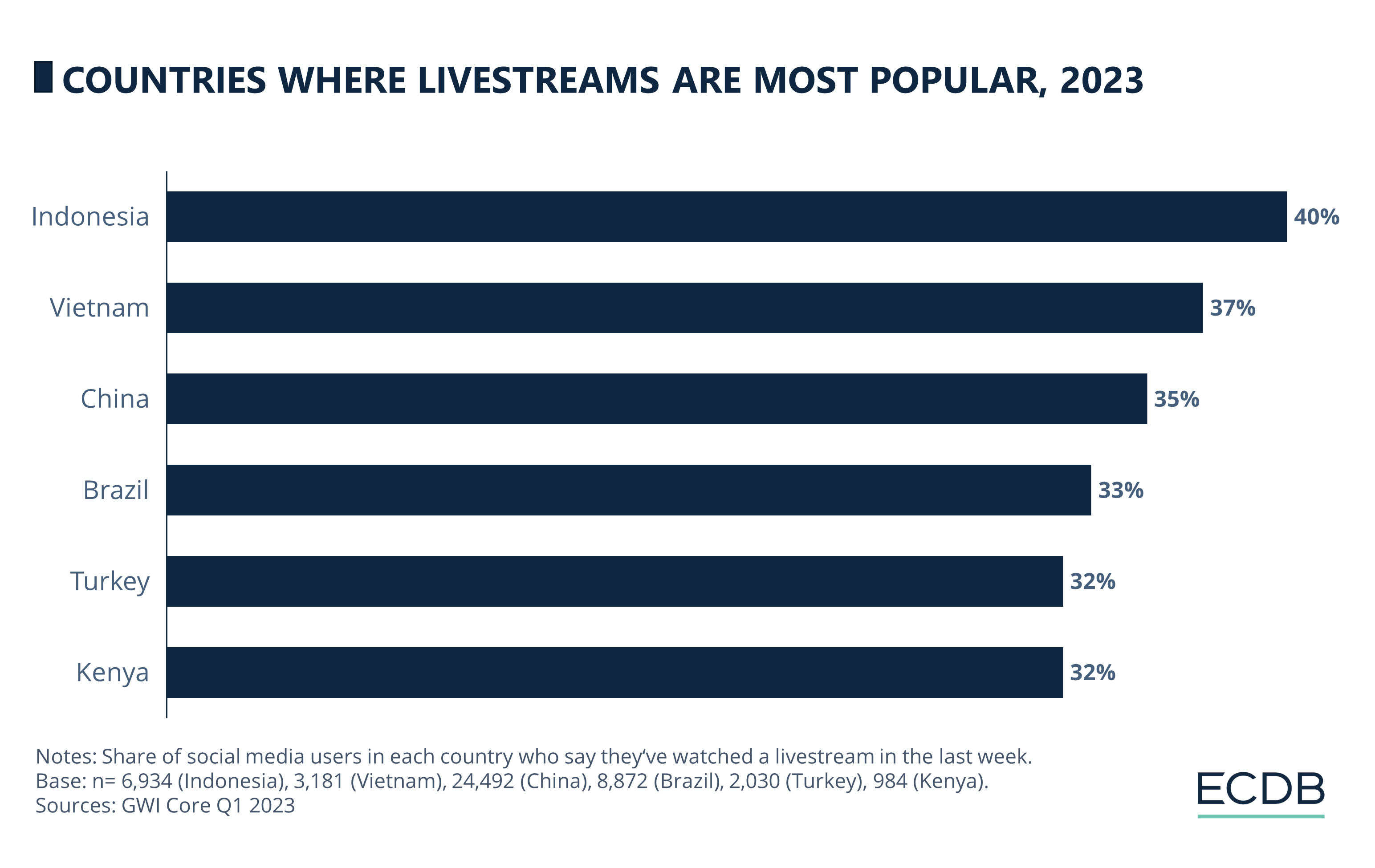 Of course, with the right approach, things could change. But there are other hurdles waiting around the corner, such as:
Established eCommerce Market Players: Tmall will have to compete with established eCommerce giants such as Amazon and eBay, as well as numerous local online retailers. These platforms have a deep understanding of local market dynamics and consumer preferences, having built trust and brand recognition over years of business activity.

Regulatory Challenges: European markets are known for their stringent regulations and standards, particularly in areas such as data privacy and consumer rights. Navigating these can be a significant challenge for foreign companies like Alibaba.

Language and Cultural Barriers: Europe is a very diverse continent with numerous languages spoken across different regions. Creating a platform interface, customer support services, and marketing materials in multiple languages can be a daunting task, while the result may ultimately prove unsatisfactory for consumers.

Supply Chain Complexities: Setting up a dedicated logistics service in Europe means dealing with complex supply chain issues, including warehousing, distribution, and customs procedures. Differences in import regulations between European countries can further complicate these processes.

All of these issues highlight the potential for Alibaba to enter the European market and disrupt the status quo, but also the risk of failure. Either way, ECDB will continue to monitor developments and provide you with data on Tmall's performance in Europe.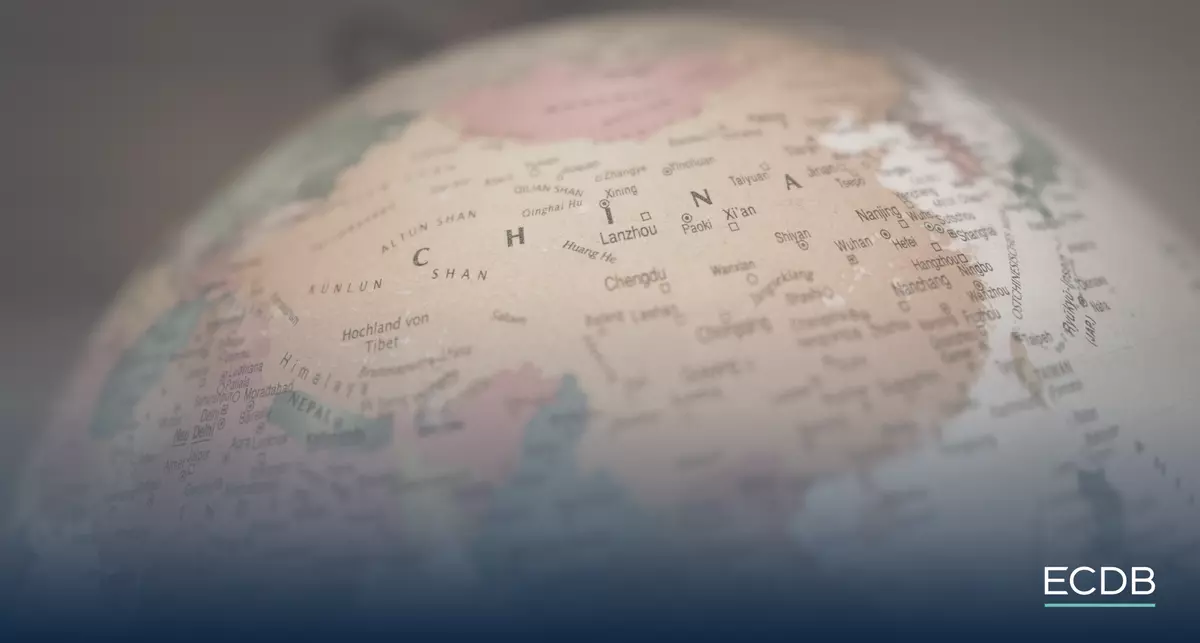 Alibaba Ecosystem: Closing Thoughts
Alibaba's ventures outside of China reflect efforts not only to compete with Amazon's dominance in online retail, but also to outpace domestic rivals JD.com and Pinduoduo. In addition to internal restructuring initiatives, the conglomerate is also working to expand its online retail business. While its domestic branch accounts for the majority of Alibaba Group's annual revenue at 63%, international eCommerce generates only 7%. With the launch of Tmall Europe, which is currently being piloted in Spain, Alibaba Group may finally succeed where AliExpress has failed. A successful launch requires careful planning, organizational skills, and sensitivity to European market preferences.
---
Sources: Alibaba Group - Alizala - Channel X - CNBC: 1 2 - Daxue Consulting