Consumer Delivery Expectations
eCommerce Delivery Expectations 2023: Speed Beats Price
eCommerce in 2023 is fast-paced, and delivery expectations are equally high. Online shoppers want their orders to be delivered increasingly fast. The average global delivery time expected by consumers fell from 2.36 days in 2022 to 2.15 days in 2023. Lets dive into product category and regional differences!
Article by Nitika Lobo | September 12, 2023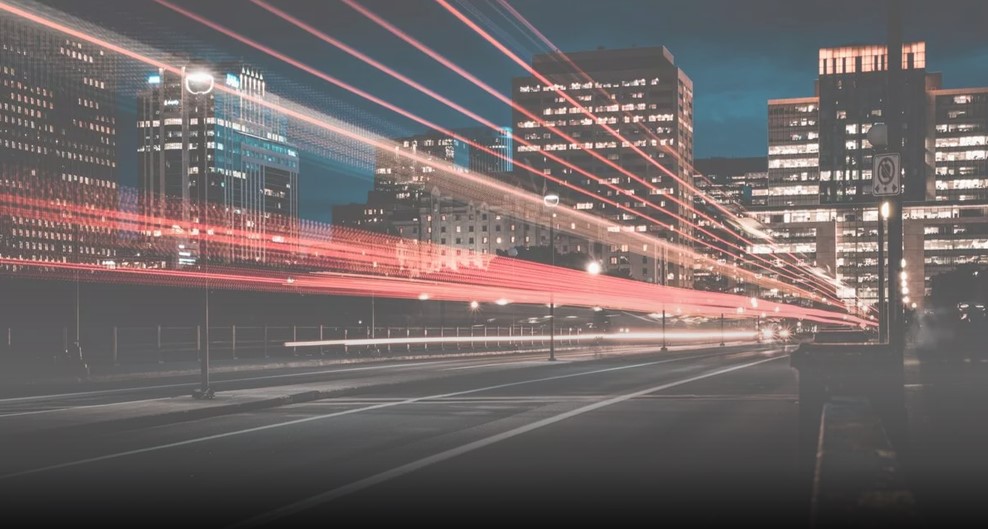 With shopping becoming increasingly convenient and seamlessly integrated into busy lifestyles, delivery expectations rise. Modern digital consumers expect the industry to adapt and improve constantly. New features that enhance consumer convenience are happily accepted and quickly taken for granted by many.
Consumer Expectations: Delivery Speed Beats Price
For instance, the concept of q-commerce has already significantly shaped consumer expectations regarding the speed of online order deliveries – this is what Wunderman Thompson's The Future Shopper Report 2023 suggests. According to the research, almost half of consumers worldwide (48%) would want faster delivery if they could change one thing about their general delivery experience in online shopping.
This makes speed even more important than price – only 43% would choose cheaper delivery. The influence that q-commerce has had on consumers' delivery speed expectations becomes obvious when taking a closer look at the data: A category split shows that it is especially groceries which people want at their doorstep fast: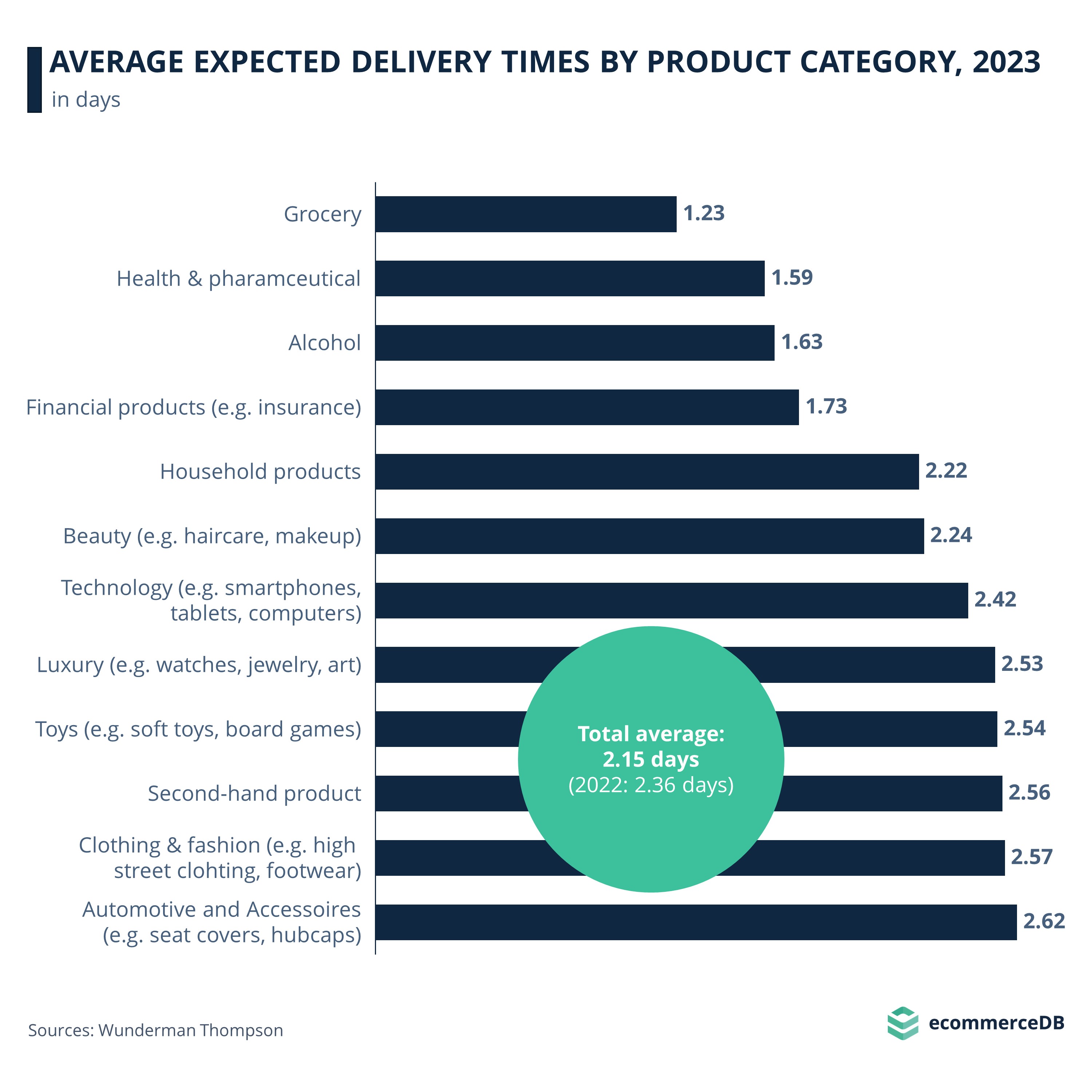 Expected Delivery Speed is 2.15 days in 2023 – 1 Day for Groceries
People generally want their deliveries to arrive faster than last year. The average amount of days that consumers are prepared to wait for their orders across all product categories fell from 2.36 days in 2022 to 2.15 days in 2023. But expectations remarkably deviate from the average depending on the product category.
Thanks to q-commerce players like Gorillas, Flink or Getir, consumers know that groceries can be delivered super fast. The average global consumer in 2023 is prepared to wait a mere 1.23 days for their grocery delivery.
Consumers More Patient with Automotive and Fashion Items
Health and pharmaceutical products, as well as alcohol and financial products, are also expected to be delivered faster than the average, with expected delivery times ranging from 1.59 to 1.73 days. At the other end of the chart there are the categories automotive and accessories as well as clothing and fashion. Consumers are more patient here and okay with waiting about 2.5 days for their orders.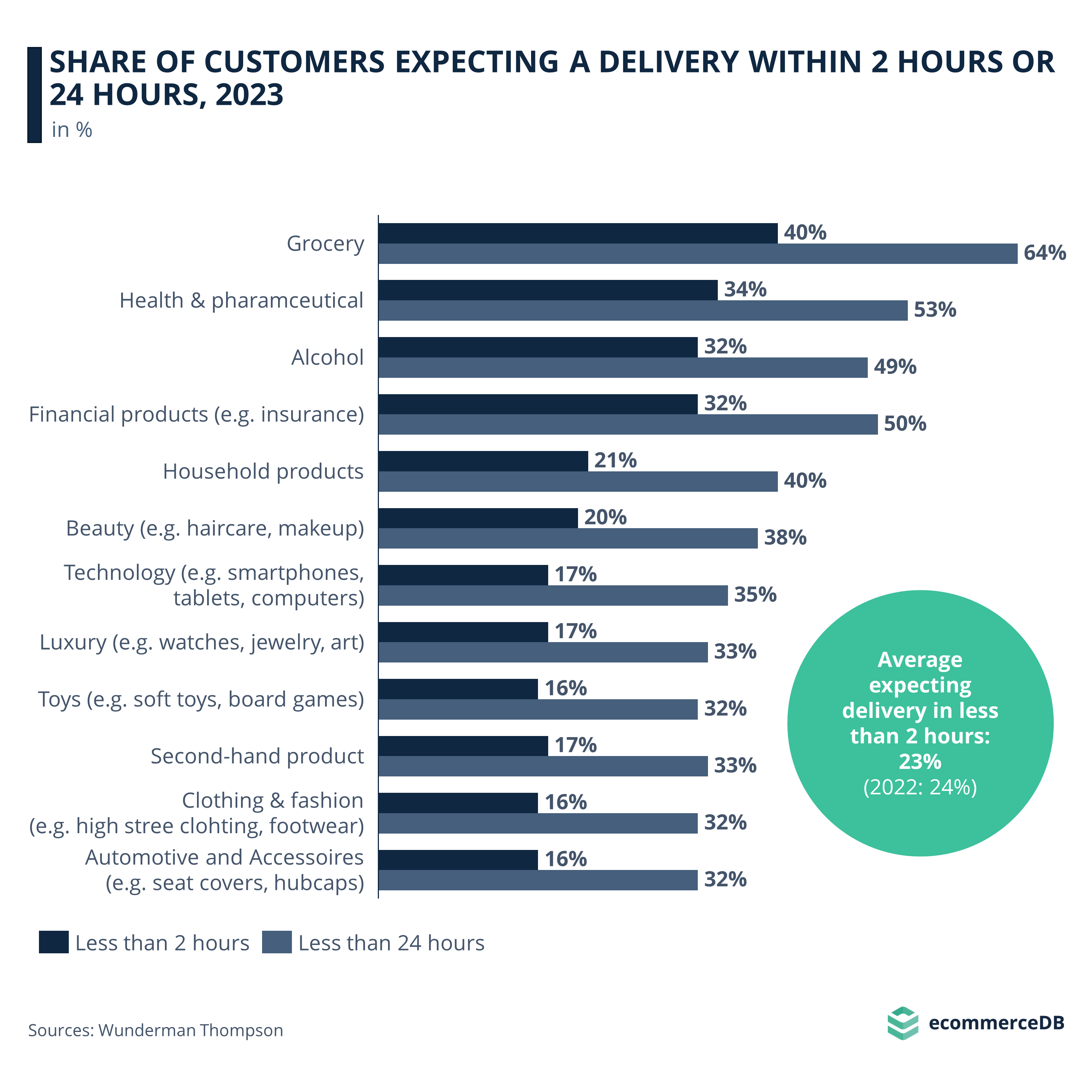 On some consumers' minds, q-commerce has really left its mark. The amount of consumers who expect grocery delivery within just a few hours is impressive:
Delivery: 40% Expect Groceries to be Delivered within 2 Hours
Although the average consumer is prepared to wait a little more than one day until they receive their online grocery order, a remarkable amount of consumers is a lot more impatient. An astonishing 40% of respondents in the Wunderman Thompson survey stated that they expect grocery delivery within two hours. Other FMCG like health and pharmaceutical products or alcohol are again among the top categories for which an ultra-fast delivery is expected. Around one third of consumers expect health products and alcohol to arrive within two hours from ordering. In the top three categories, between half and two thirds of consumers expect delivery within 24 hours.
Regional Variations: Japan Leads in Patience, India most Impatient
Wunderman Thompson has also examined regional differences and found that India has the most impatient consumers. A total of 38% of online shoppers in India expect their online order to be delivered within two hours. This is 15 percentage points above the global average. Countries like Colombia or the United Arab Emirates are also way above the global average, while online shoppers in Germany, France, and especially in Japan are a lot more patient. Only 5% of Japanese online shoppers expect ultra-fast delivery in less than two hours (14% in Germany and France each).
eCommerce Delivery Expectations 2023: Key Takeaways
The rise of q-commerce has significantly shaped consumer expectations, emphasizing speed over cost in delivery preferences.
In 2023, the average expected delivery time is 2.15 days for most products, but only 1.23 days for groceries, influenced by q-commerce giants like Gorillas, Flink, and Getir.
Regional variations in delivery expectations are evident, with India's consumers being the most impatient, while those in Japan, Germany, and France display more patience.