Rise of Online Food Delivery Brand Conglomerates
Article by Cihan Uzunoglu | May 15, 2023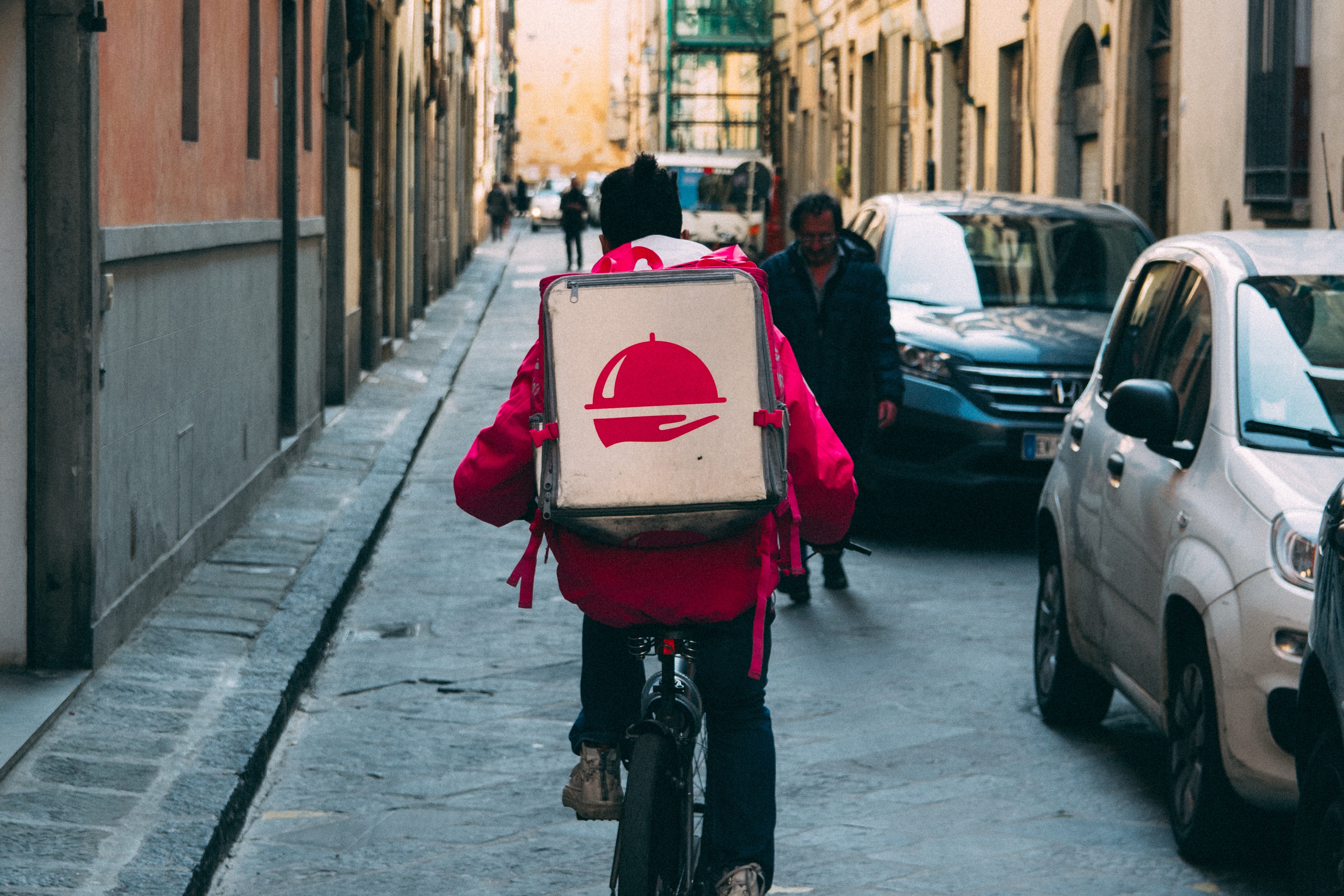 As the online food delivery industry undergoes seismic shifts, brand conglomerates double up to increase their global footprint.

The online food business made a decisive market push in 2020 and expanded across previously under-tapped markets. Not only did food delivery rack up its revenue, it also altered consumer preferences for food shopping. The impact is visible today, with the industry continuing to entice people from all corners of the world. In 2022, food delivery users worldwide stood at a whopping 2.5 billion, with almost two-thirds of them residing in Asia. To cater to the growing consumer base, a large delivery ecosystem has emerged, with the biggest players now strategizing to strengthen their place in the market.

A major development in the industry is that brand acquisitions have picked up considerable pace. As delivery giants look to consolidate their position, stepping into newer regions with growth potential through this method will allow them to claim larger market shares. For instance, Delivery Hero has made numerous acquisitions in the last several years, including Foodpanda (2016), Woowa Brothers (2019), and Glovo (2021).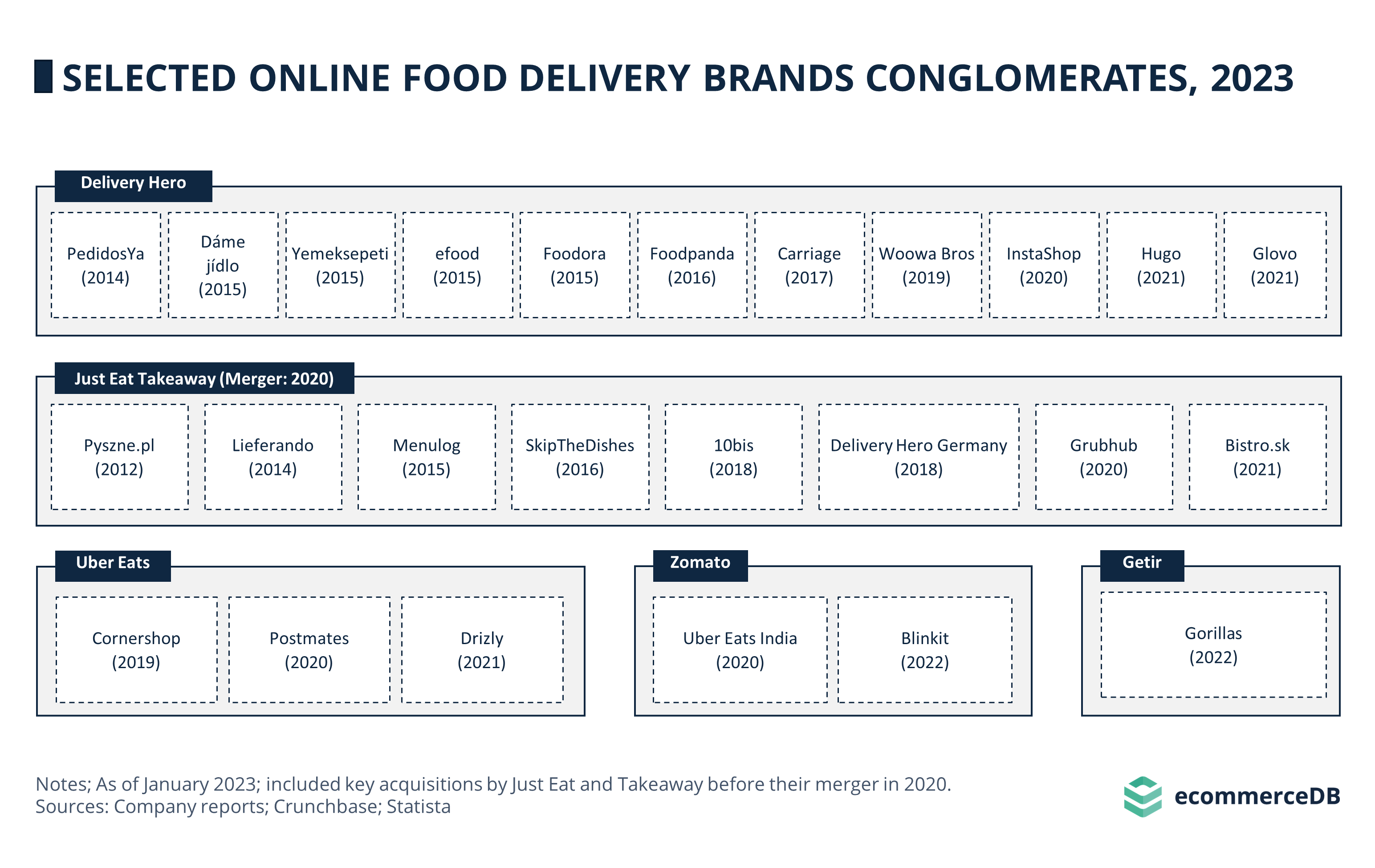 In 2018, Takeaway.com bought Delivery Hero Germany, adding it to a list of acquisitions which also includes Pyszne.pl (2012), SkipTheDishes (2016) and Grubhub (2020). Notably, Takeaway.com merged with Just Eat in 2020; the merged company Just Eat Takeaway operates a total of 8 companies under its umbrella currently. A similar acquisition strategy has been adopted by Uber Eats, which bought Cornershop by Uber (2019), Postmates (2020) and Drizly (2021); Zomato, which bought UberEats India (2020) and Blinkit (2022); and Getir, which bought Gorillas (2022).

The benefits of such acquisitions are manifold for the acquiring companies. By purchasing existing delivery businesses already operating within a specific region, they can leverage their established logistics and delivery networks to make bigger gains in less time. They can also capitalize on long-standing relationships with stakeholders such as restaurants and delivery drivers to enhance their reach and drive sales faster.

Revealed by these developments, brand conglomerates are solidifying their hold over the food delivery market worldwide. Their strategizing impacts smaller, regional companies while turning the food delivery landscape ever more versatile. As consumers grow savvier with digital food shopping, the global economic climate changes. Moreover, as the delivery platforms advance, the market is likely to undergo further transformation, although it appears that the leading companies will continue to dominate the field in the foreseeable future.