WhatsApp Business App & eCommerce: Exploring Global Revenues
Article by Lucia Laurer | August 28, 2023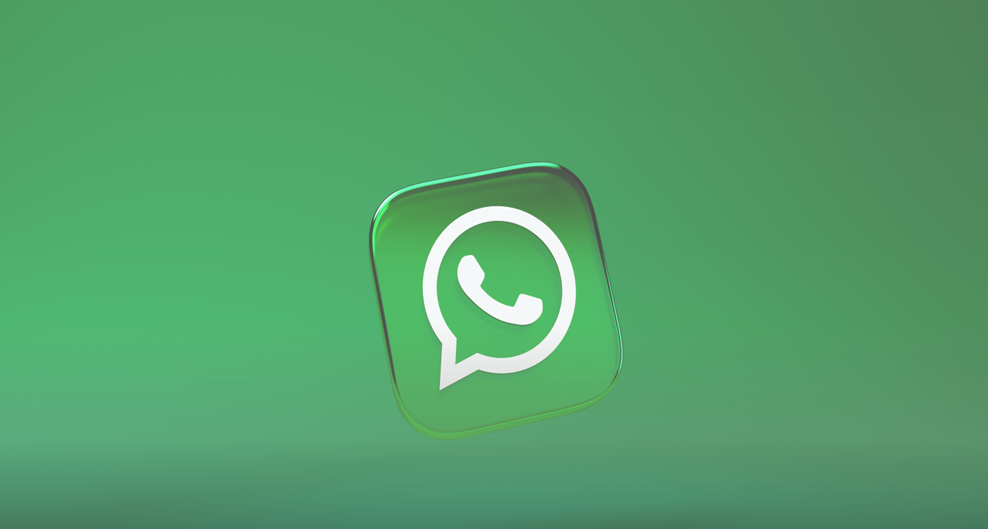 Still mostly known as a messaging service, Meta's messenger app WhatsApp has tapped into new revenue streams by entering the business world. Its online payment service WhatsApp Pay was launched in several countries and the app for business owners – WhatsApp Business – already yields substantial revenues.
WhatsApp's Global Reach
WhatsApp, once exclusively a messenger app, has expanded its horizons by venturing into the realm of business. While it has long been a preferred communication tool for billions of users worldwide, it is now making waves in the business world, thanks to features like WhatsApp Pay.
A promising move, given the impressive reach of WhatsApp's services. In many European and Latin American countries, WhatsApp dominates as the primary messaging service with usage rates above 80%. In certain countries like Brazil or Mexico, usage rates exceeded 90% in 2022, according to DataReportal, We Are Social and Meltwater.
As part of its expansion into the business world, Meta has created the WhatsApp Business app for companies. AppMagic has analyzed its revenue potential in different countries:
The WhatsApp Business App: Empowering Small Businesses
The WhatsApp Business app was developed "with the small business owner in mind " – as the company puts it. It has the look and feel of the original messenger but is used by business owners to organize and process communication with their customers.
The app has been around since 2018 and continues to experience high download rates. According to AppMagic, it was downloaded nearly 70 million times in Brazil alone in June 2022.
This makes Brazil the country with the third highest number of WhatsApp Business downloads during that month. In terms of revenues, Brazil is an even greater asset for WhatsApp, as the AppMagic analysis shows.
WhatsApp Business App Revenue: Brazil Leads with US$5.3 Billion
AppMagic's data analysis identified the countries where the WhatsApp Business app generated the highest revenues in December 2022.
Brazil emerged as the leader, boasting a staggering revenue of US$5.28 billion, followed at quite a distance by Mexico at US$1.94 billion.
Peru, Colombia, and Indonesia rounded out the top five with revenues above US$1.0 billion each, while the United States lags behind with revenues of $0.31 billion. These figures highlight the relevance that Latin America, and especially Brazil, holds for WhatsApp.
Strategic Moves: Brazil's Role in WhatsApp's Business Expansion
A closer look at WhatsApp's business activities reveals intriguing insights. Brazil's dominance is not just a coincidence; it is backed by strategic moves. Meta's decision to test the WhatsApp payment feature in Brazil signifies the country's pivotal role. Back in 2019, WhatsApp Pay was initially launched in Brazil, aiming to rival the success of China's WeChat.
Since December 2022, WhatsApp Pay has re-entered the country, this time with a strong partnership with eCommerce platform Mercado Libre. Earlier this year, the service was expanded to include in-app payments for purchases from small businesses.
The move represents a strategic goal to tap into a new revenue stream, enhancing WhatsApp's significance in Meta's overall business strategy – with Brazil playing a central role as a pioneer market.
WhatsApp Business App & eCommerce: Key Takeaways
The WhatsApp Business app, designed for small business communication, has seen significant success in Brazil, with the country leading in revenue generation.
Brazil recorded nearly 70 million downloads of the WhatsApp Business app in June 2022, making it the third highest globally for that month.
In December 2022, Brazil led in revenue from the app with a whopping US$5.28 billion, far surpassing other countries.
WhatsApp's strategic expansion in Brazil, including the relaunch of WhatsApp Pay in partnership with Mercado Libre, underscores the country's importance in Meta's business strategy.