Trend Report
Amazon sellers: marketplace insights, GMV data & top sellers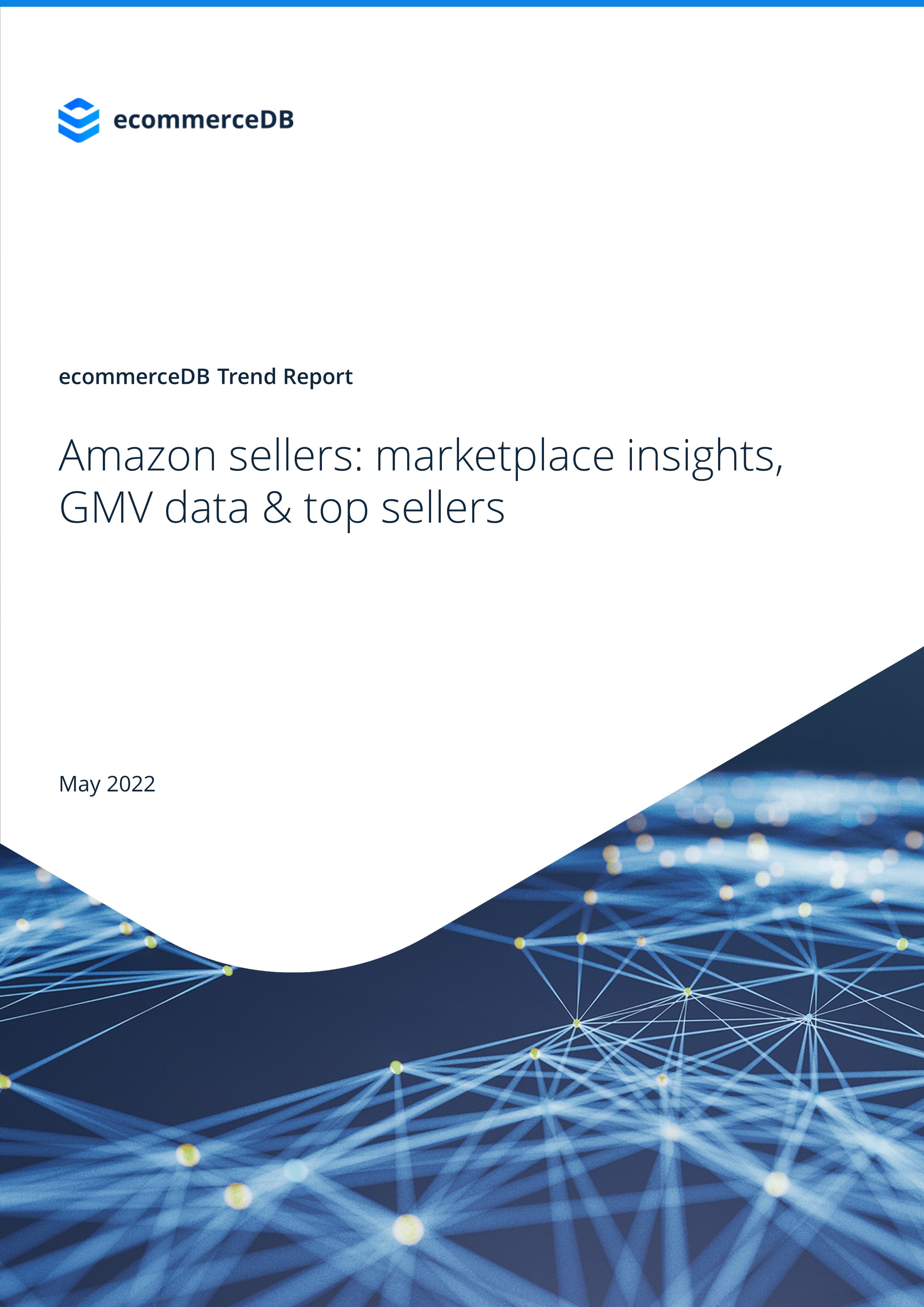 Amazon's marketplace business is becoming increasingly important both in the global marketplace landscape and within the company. This is reflected in the fact that Amazon's share of third-party sellers has consistently increased in recent years. As a result, more and more sellers are selling on the Amazon marketplace. But which seller profile is the biggest on the Amazon marketplace? How is the turnover distributed among the top 100 seller profiles? This report answers these and other questions by combining exclusive insights from ecommerceDB and analyzing them in depth.
Study Details
Amazon sellers: marketplace insights, GMV data & top sellers
Pages:

69

Filetype:

.pdf

Published:

2022
What's Included?:
Worldwide marketplace landscape
Overview of the Amazon marketplace
Seller landscape on Amazon
Top 100 seller ranking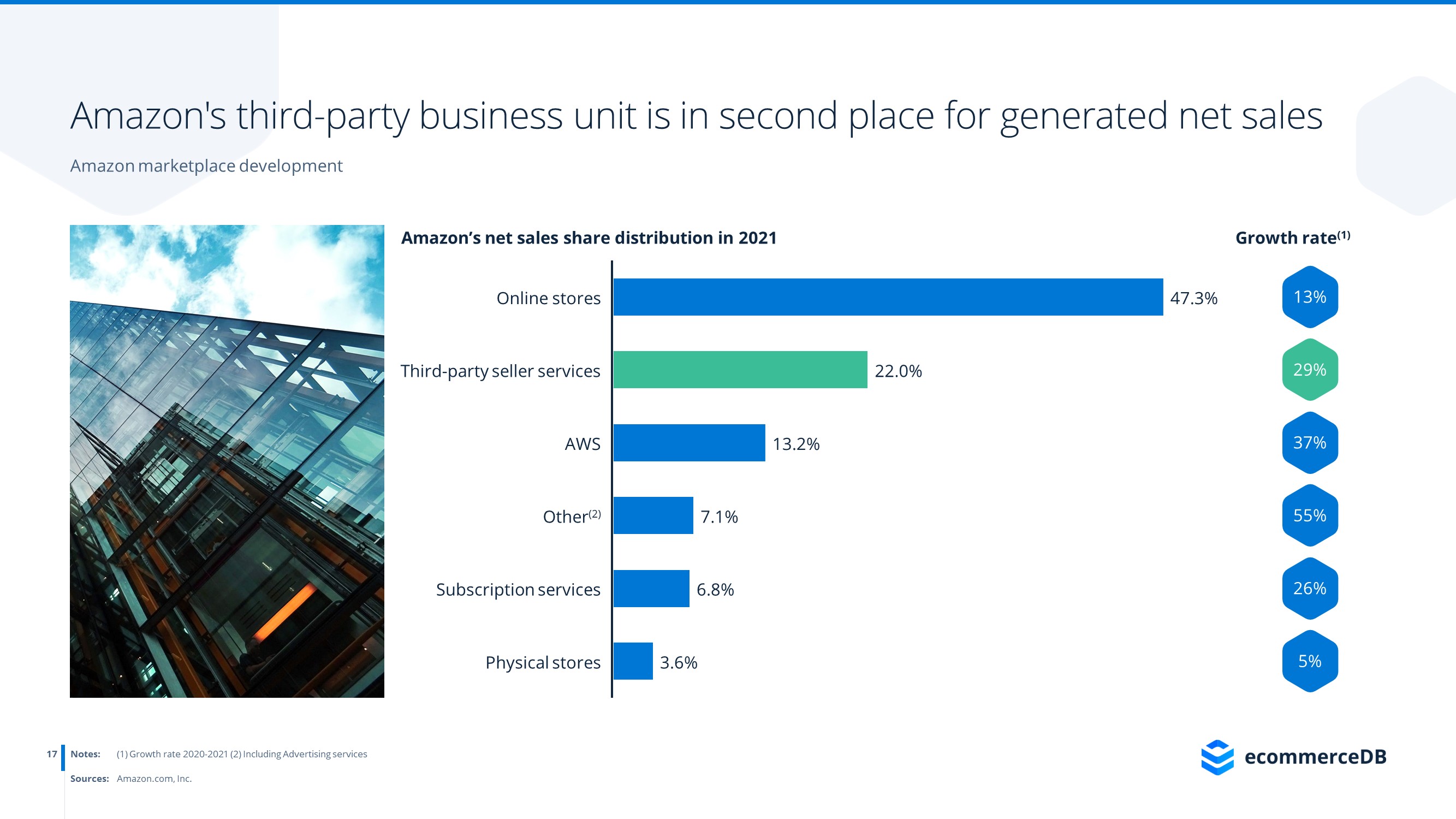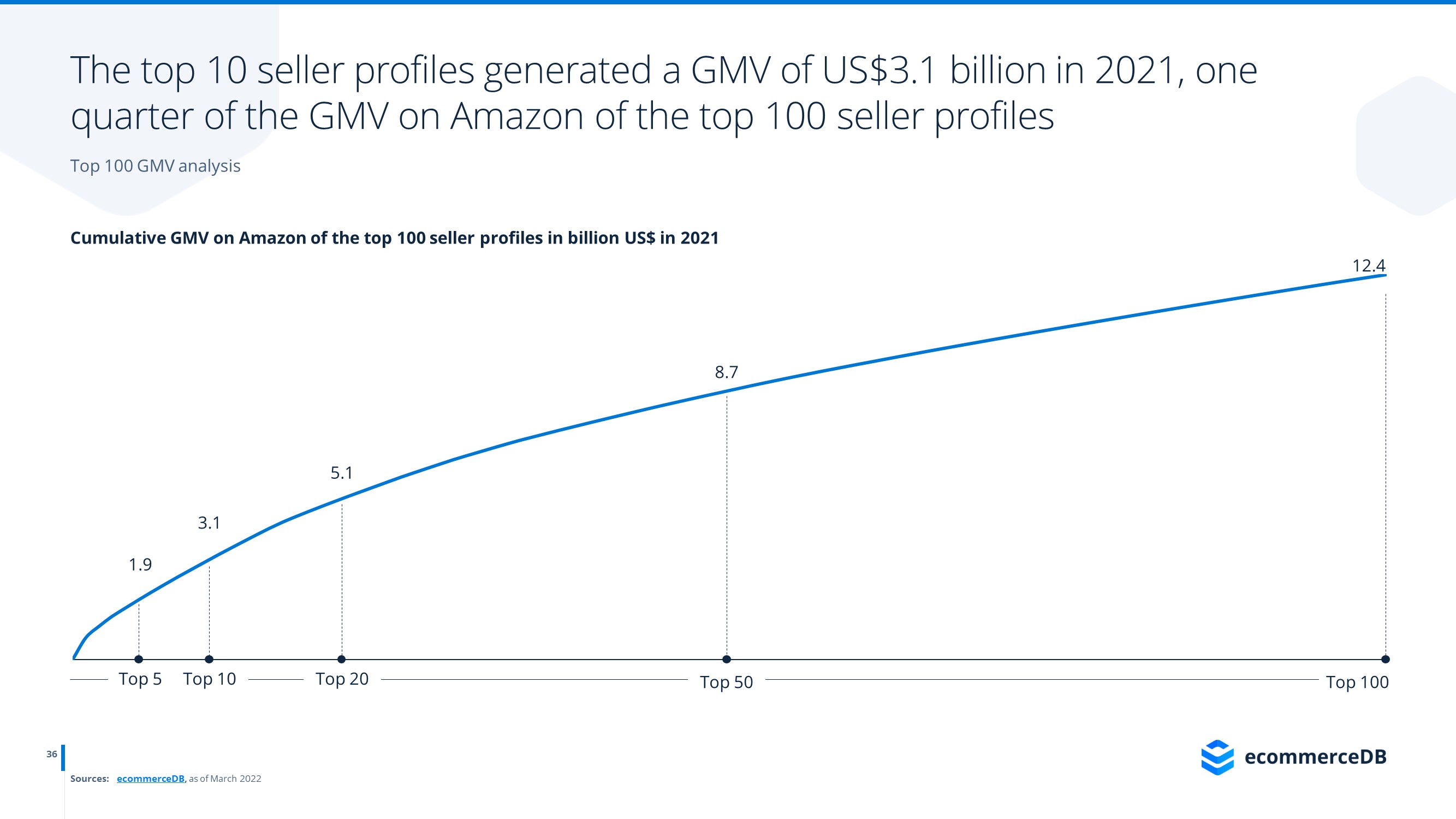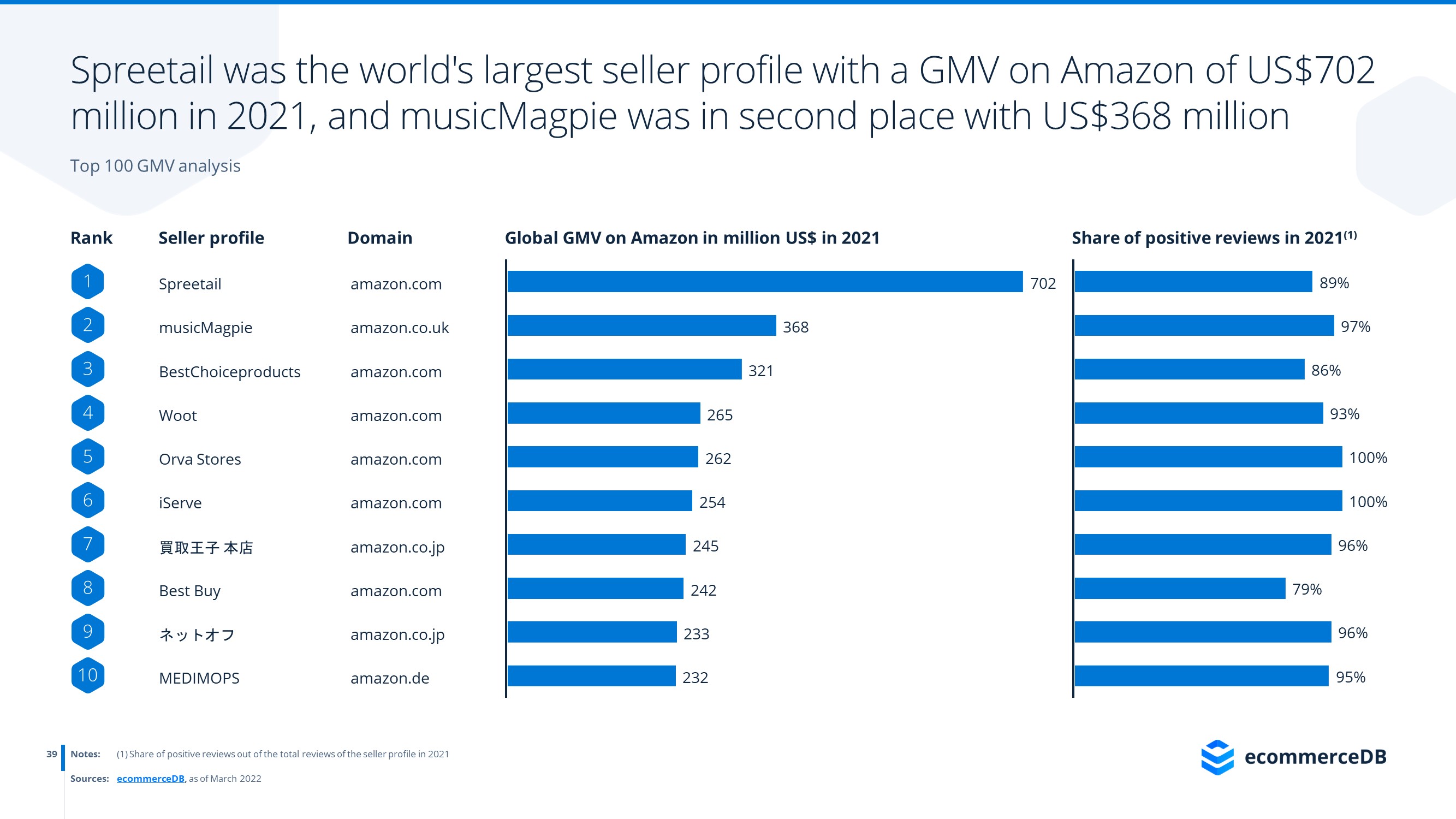 Table of Content
01. Report overview
02. Marketplace business
03. Amazon marketplace
Consumer perspective
Facts and figures
Amazon marketplace development
Commission model & fees
Sellers on Amazon
04. Seller landscape on Amazon
Approach
Sample GMV analysis
Top 100 GMV analysis
Domain analysis
Case studies
Top 5 seller profiles
05. Top 100 ranking
06. Appendix
The ecommerceDB Trend Report "Amazon sellers: marketplace insights, GMV data & top sellers" provides a comprehensive overview of the seller profiles selling on the Amazon marketplace. In addition, the report also shows the strong surge in growth and relevance that both the Amazon marketplace and Amazon sellers have experienced in recent years.
It presents significant and comprehensive data about:
the global marketplace business and illustrates Amazon's role in this dynamic environment
important facts and figures about the Amazon marketplace, the role of the Amazon marketplace in the company structure, and the consumer perspective on Amazon; this is complemented by information on the commission model and fees as well as the actual sellers on Amazon
the respective seller profiles and information about their GMVs and ratings on the Amazon marketplace; in addition, the top 100 seller profiles and the individual Amazon domains (e.g., amazon.com, amazon.co.uk) are analyzed in detail, individual sellers are presented in case studies, and the top 5 are displayed in detailed profiles
the top 100 seller profiles on Amazon, including information on their rank, seller profile name, and GMV in 2021
The analysis in this report is based on exclusive data from ecommerceDB and other sources to provide a clear picture of the current status and projected developments.
E-Commerce Reports
Expert research in condensed form
We create ecommerceDB reports on key topics, presenting important and insightful analyses about the status quo and trends in eCommerce.
Our ecommerceDB Country Reports provide in-depth analyses of national eCommerce markets and display significant data regarding consumers, market developments, and the competitive landscape.
Any more questions?
Get in touch with us quickly and easily. We are happy to help!