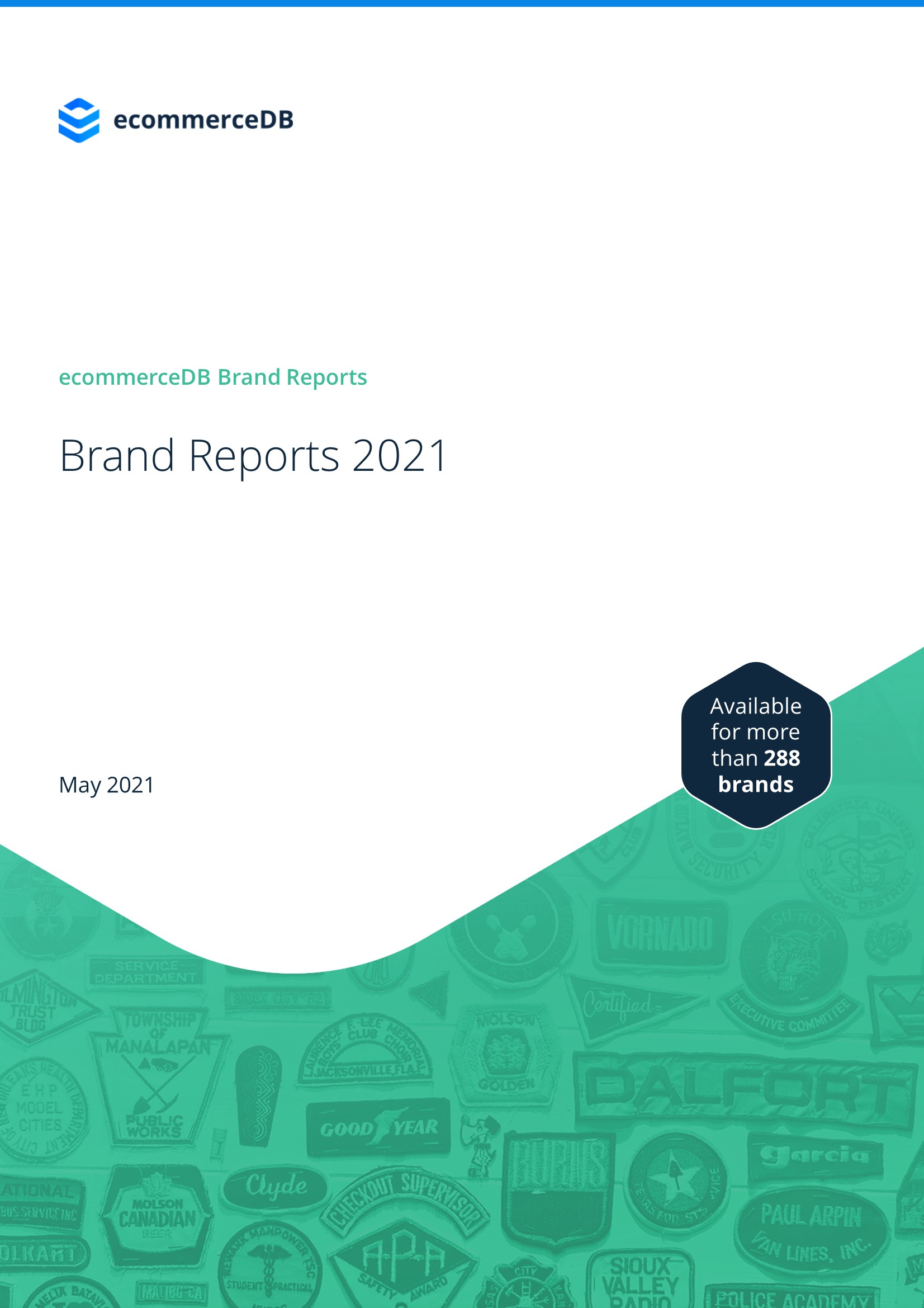 Did you know that 69% of homedepot.com customers in the U.S. state that customer reviews on the internet are very helpful? Or that 50% of homedepot.com customers in the U.S. like to stay up to date with new technology? This Brand Report covers homedepot.com in the eCommerce market of the United States and is based on data from the Statista Global Consumer Survey. Topics included are customers' demographic profile, customers' lifestyle and marketing touchpoints.
Study Details
homedepot.com Brand Report United States 2021
Pages:

23

Filetype:

.pdf

Published:

2021
What's Included?:
Customers' demographic profile
Customer lifestyle
Marketing touchpoints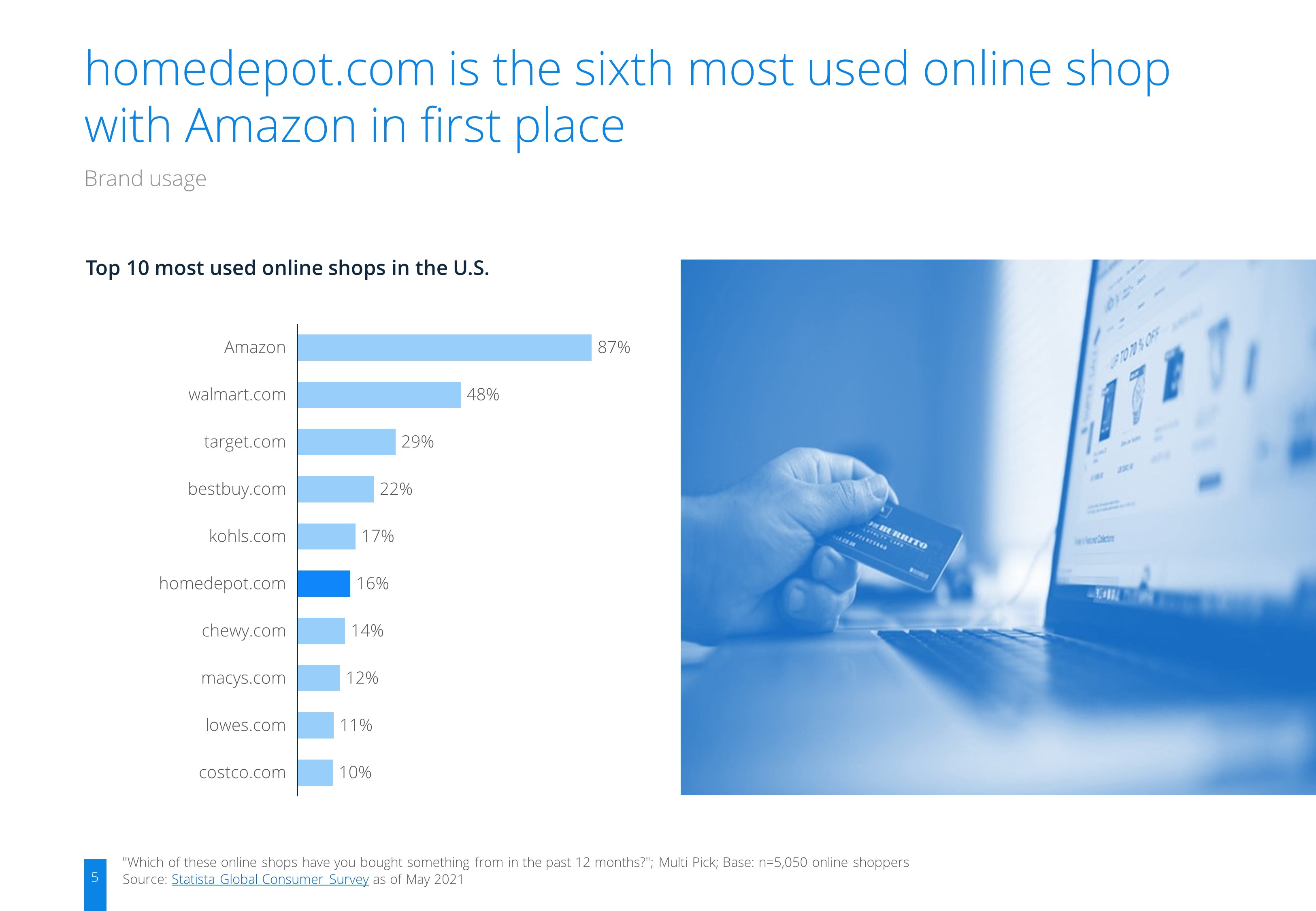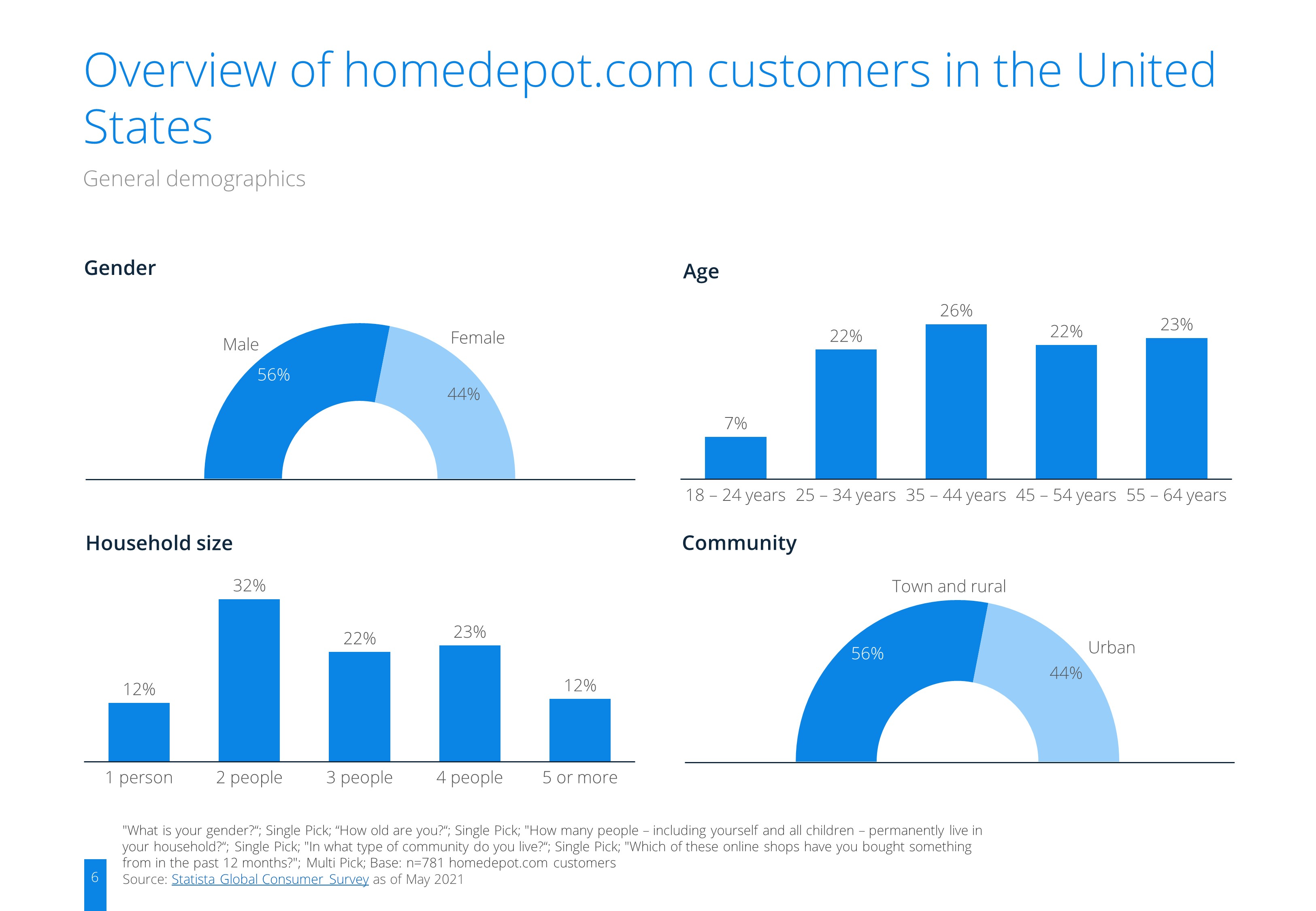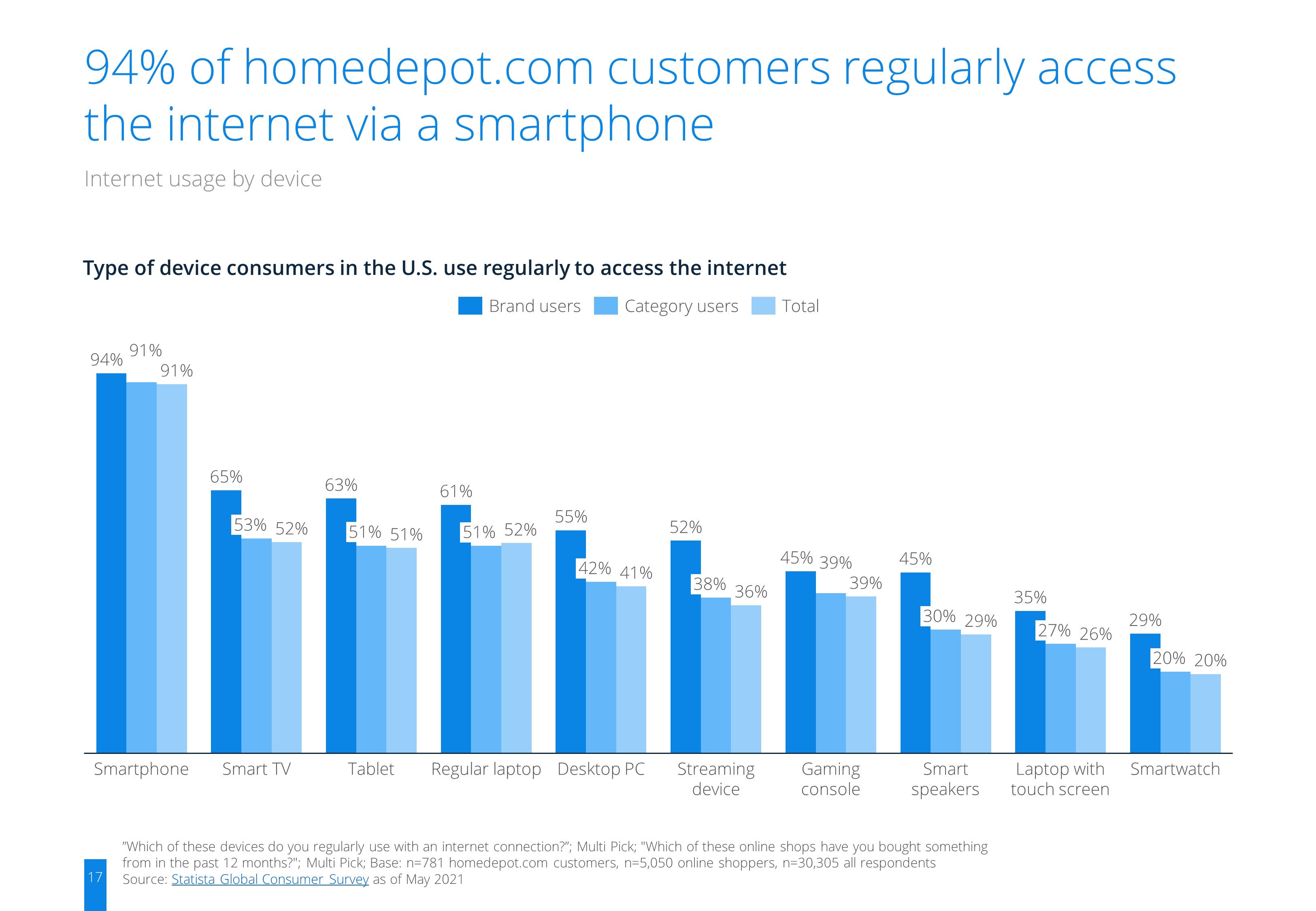 E-Commerce Reports
Expert research in condensed form
We create ecommerceDB reports on key topics, presenting important and insightful analyses about the status quo and trends in eCommerce.
Our ecommerceDB Country Reports provide in-depth analyses of national eCommerce markets and display significant data regarding consumers, market developments, and the competitive landscape.
Any more questions?
Get in touch with us quickly and easily. We are happy to help!