Top Five Ranking
The Most Used Shop Software by Spanish Online Stores - PrestaShop Leads the Way
In Spain, where eCommerce has gained traction over recent years, having the right shop software can make or break business success. Digital services like this not only amplify operational efficiency but also enhance the buying journey for customers. As the Spanish online retail scene grows, identifying the right platforms for your operations becomes paramount. Let's explore the most common choices together.
October 07, 2023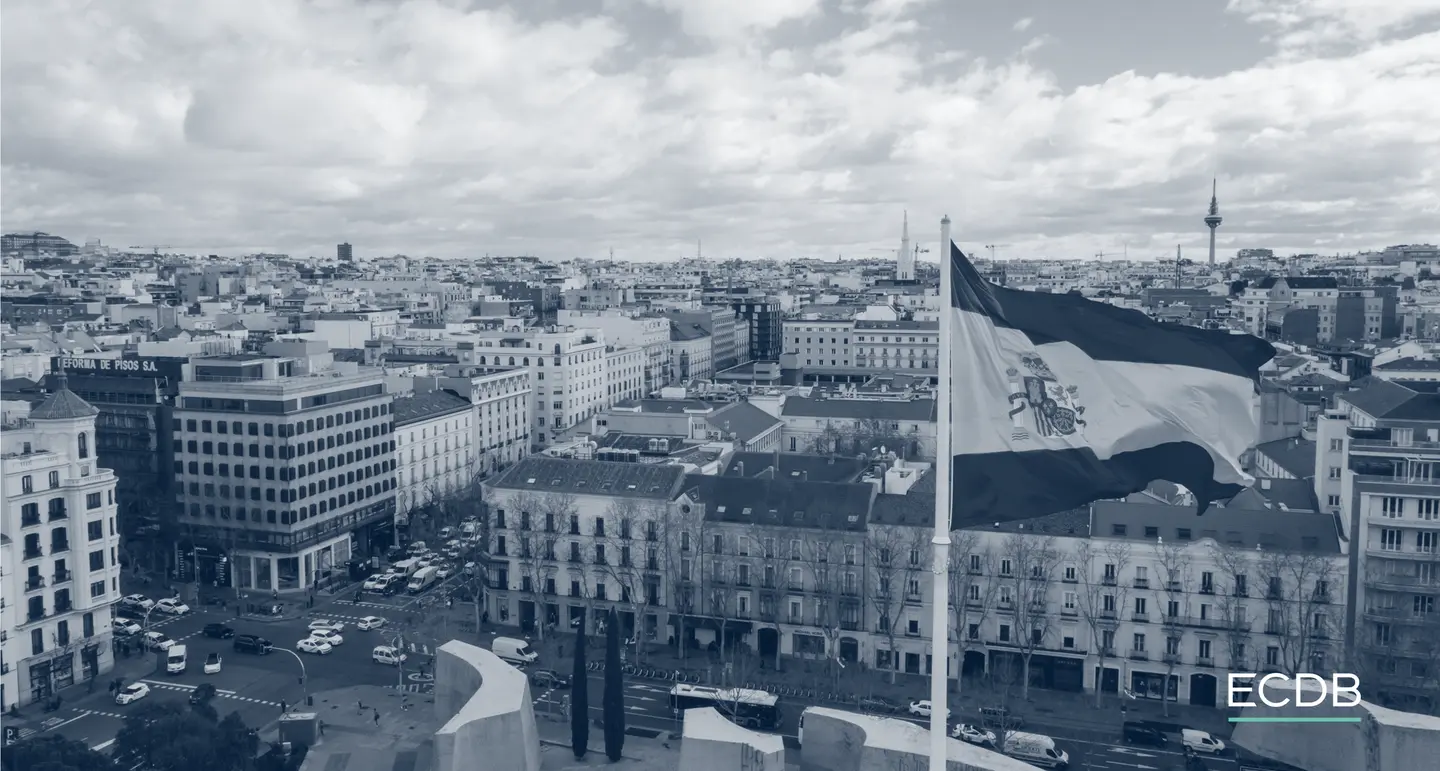 Shop software plays a vital role for businesses seeking to enhance the digital retail journey, empowering them to manage orders, handle customer affairs, and simplify payment processes. This minimizes the chances of operational mishaps and leads to heightened revenues. Shoppers benefit from a more intuitive website navigation, diverse payment methods, and timely communication about their favorite products.
Focusing on Spain, we are keen to know which shop software providers are at the heart of the Spanish eCommerce ecosystem? Our ECDB database contains information on this question and we provide the answer in this insight.
Almost 40% of Online Stores in Spain Use PrestaShop
Of all Spanish online stores in our ECDB database for which shop software information is available and known, PrestaShop is the most commonly used provider by stores looking to improve the functionality of their website. 39% of them reported using this shop software provider.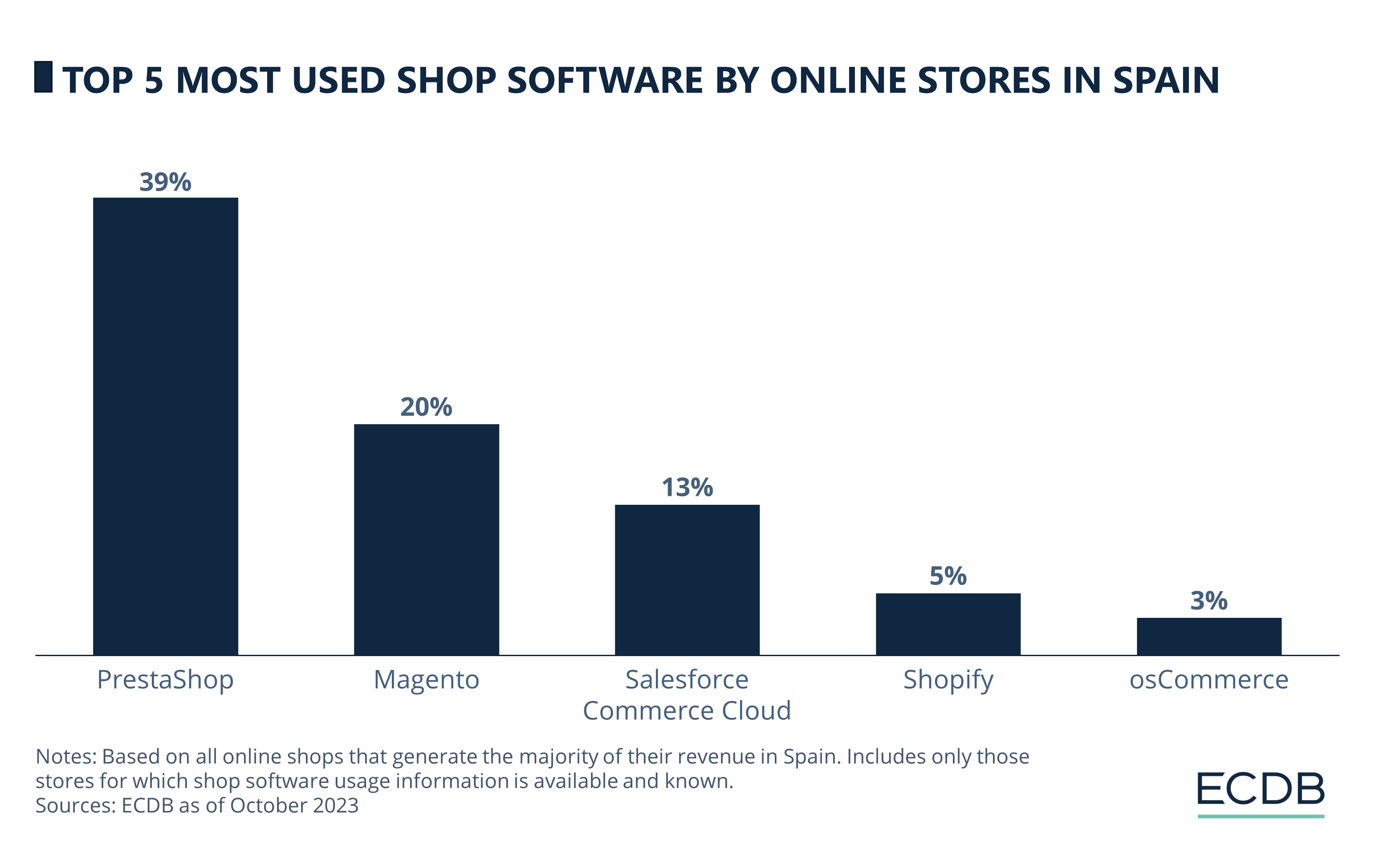 Subsequently, Magento follows with one-fifth of online stores in Spain using their service. In third place is Salesforce Commerce Cloud, used by 13% of online stores in the country.
Further behind, in fourth and fifth place are Shopify (5%) and osCommerce (3%). Please note that only online stores that generate the majority of their revenue in Spain were included in this analysis.