Fashion at Your Fingertips: London Fashion Week Goes Digital
June 08, 2023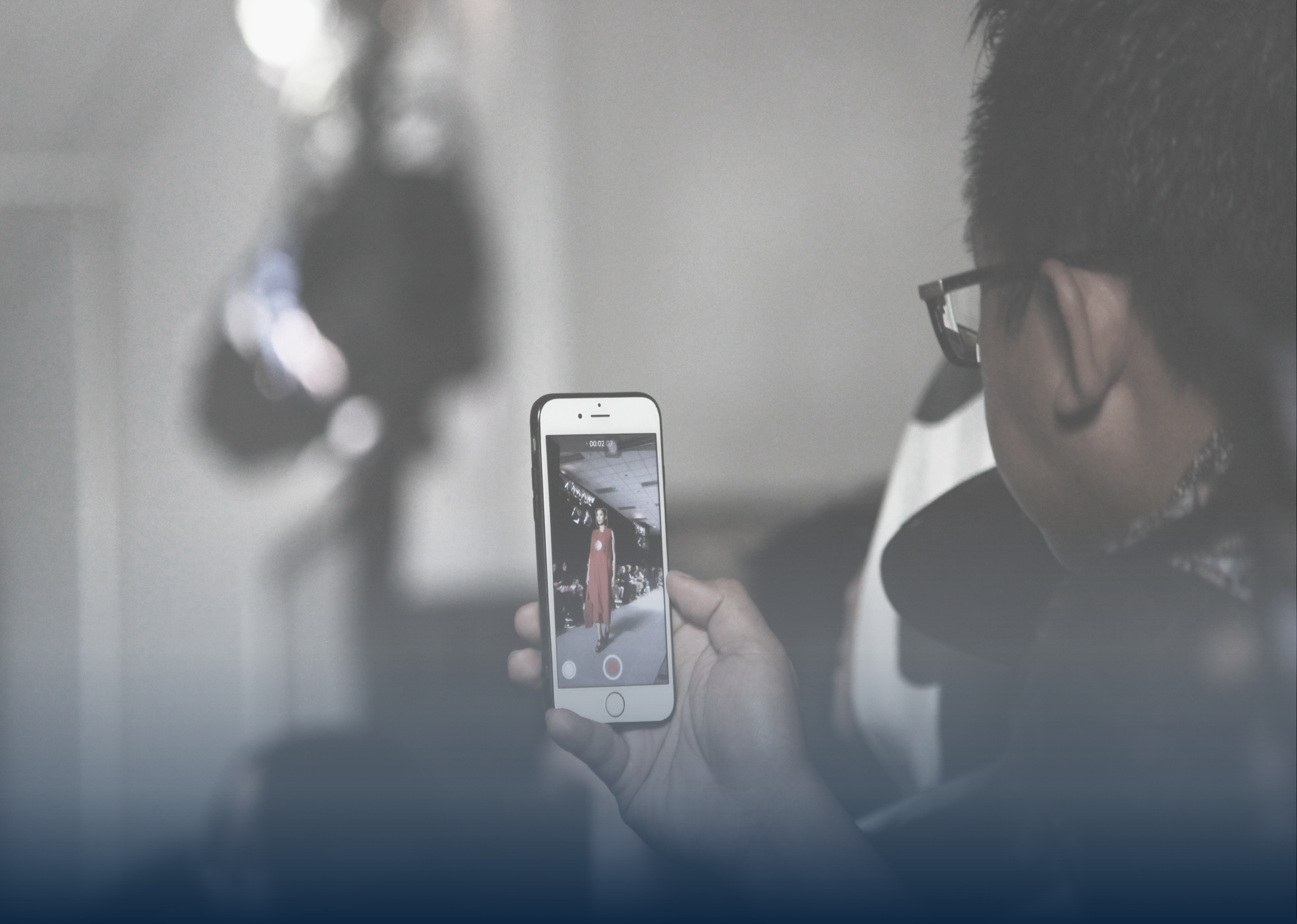 London Fashion Week (LFW) is the youngest of the Big Four, following in the footsteps of the Fashion Weeks in New York, Paris, and Milan. Having premiered in the fall of 1983 on a parking lot in the British capital, LFW is now considered a primary event for the British fashion industry. The fashion festival drives consumption and contributes to the country's GDP with mass guest arrivals and fashion purchases made digitally and in city stores.
Amid reports heralding the end of the major fashion weeks in terms of relevance and sales, we use the upcoming LFW taking place on the second weekend of June this year as an opportunity to examine the event's move to digital and its impact on fashion eCommerce.
Hybrid Experiences and Immersive Technology: Redefining LFW in the Digital Age
As changeable as fashion itself, the conditions under which LFW takes place have evolved from a purely presence-based event with limited accessibility to an inclusive, diverse show with instant access to the styles on display. But how did this change happen, and what are the implications for the way we shop for fashion online? Here are three key aspects that have driven the digital evolution of London Fashion Week.
Greater Access to Audiences Around the World Through Digital Approach
Burberry was the first brand at LFW to partner with Twitch in 2010 to broadcast its runway online, allowing a wider range of fashionistas to see the brand's latest styles. Previously, only a select number of invited guests were able to watch the shows, so this was an important step in broadening the reach of the spectacle and enhancing brand reputation and consumer awareness.
Naturally, the pandemic and social distancing measures led to LFW going all-digital in 2020 and 2021. Starting in 2022, a hybrid approach took over, combining in-person shows and digital runways with the latest technologies, such as VR and AR, to provide guests with immersive experiences tailored to their availability and preferences. This digital approach is becoming increasingly common, as shown by events like the Metaverse Fashion Week, which is showcasing big brands leveraging the newest technologies.
As inclusive as the fashion styles and models of all shapes and sizes are, so too is the expanded reach of these digital and hybrid events. Catering to diverse interests, LFW includes podcasts, talks, virtual showcases, and digital showrooms that collectively reached 3.5 million people across all participating platforms in June 2020's event.
Tackling Plagiarism by Introducing the 'See Now, Buy Now' Retail Concept
Traditionally, regular customers had to wait about half a year to get their hands on the designs that were first shown at these fashion shows. But after high-end designer houses unveiled their styles, fast-fashion brands replicated the designs, and offered them to customers at lower prices, usually well before the original pieces were released.
With the success of fast fashion and ultra-fast fashion brands, established sellers must adopt innovative strategies to stay competitive or risk falling behind. As convenience, immediacy, and availability have come to the forefront of eCommerce fashion sales, high-end brands use major events like LFW to introduce their version of instant access and bring forth their designs in an improved manner.
One solution was showcased by Tommy Hilfiger in 2017, when he launched his "See Now, Buy Now" retail strategy for the first time in Europe at LFW. (The third time overall.) The concept is as simple as it is effective: offer styles for online purchase as soon as they are shown, stealing the thunder back from plagiarists. That same year, Amazon partnered with fashion brand Nicopanda to launch a fast-fashion service for consumers in London, delivering styles seen at shows within an hour.
Using Social Media to Increase Participation and Offer Personalization
Individualism has never been more prevalent than it is today, and social media platforms have certainly aided this process by allowing anyone with a smartphone and an internet connection to join the discussion and contribute their own perspective. LFW took advantage of this fact by providing fashion influencers with a minimum number of followers on platforms such as Instagram, TikTok, and YouTube with a so-called "Influencer Accreditation". This is another way to reach a wider audience and make consumers aware of the latest styles and trends from established designers and newcomers alike.
With social media's growing impact, fashion commentators are seeing a change in the styles being shown. As designers look to stand out from the competition, many are opting for bold and memorable pieces that demand attention on a mobile screen. This is called the "display factor", and it describes the consideration of how well an outfit will perform on social media, rather than just how well potential customers like the styles.
In the future, the incorporation of social media and personalized data could lead to the mainstream application of "programmatic commerce", a term used to describe the automated purchase of products based on personal preferences and previous orders from customers. An app could act as a personal assistant for customers of major fashion brands, taking into account previous purchases, personal styles, tastes, and social media likes to keep customers up to date with the latest pieces, especially after major events such as LFW.
LFW Shapes Fashion eCommerce With Increased Accessibility, Immediacy, and Convenience
London Fashion Week has undergone a digital transformation, redefining its impact on fashion through increased accessibility, inclusiveness, and innovation. The event has evolved from an exclusive, presence-based affair to a hybrid event, leveraging digital platforms and consumer preferences in the process.
Reaching a global audience through digital broadcasting was already facilitated in 2010 by partnering with platforms such as Twitch, allowing fashion enthusiasts around the world to experience the latest styles in real time. LFW has also tackled plagiarism by adopting the "See Now, Buy Now" concept, offering instant online purchases to counter copycat designs.
Social media integration has increased participation, with influencers extending LFW's reach and impacting design choices. Looking ahead, personalized data and social media could lead to programmatic commerce, increasing customer reach and keeping them informed of the latest styles.
---
Sources