eCommerce: Online Retail
Top 5 Online Retail Companies: Market Value, GMV & Revenue
Discover the global eCommerce scene: We provide data on the top five eCommerce companies, detailing Gross Merchandise Value (GMV), market value, and revenue – here is everything you need to know as an analyst.
Article by Cihan Uzunoglu | November 01, 2023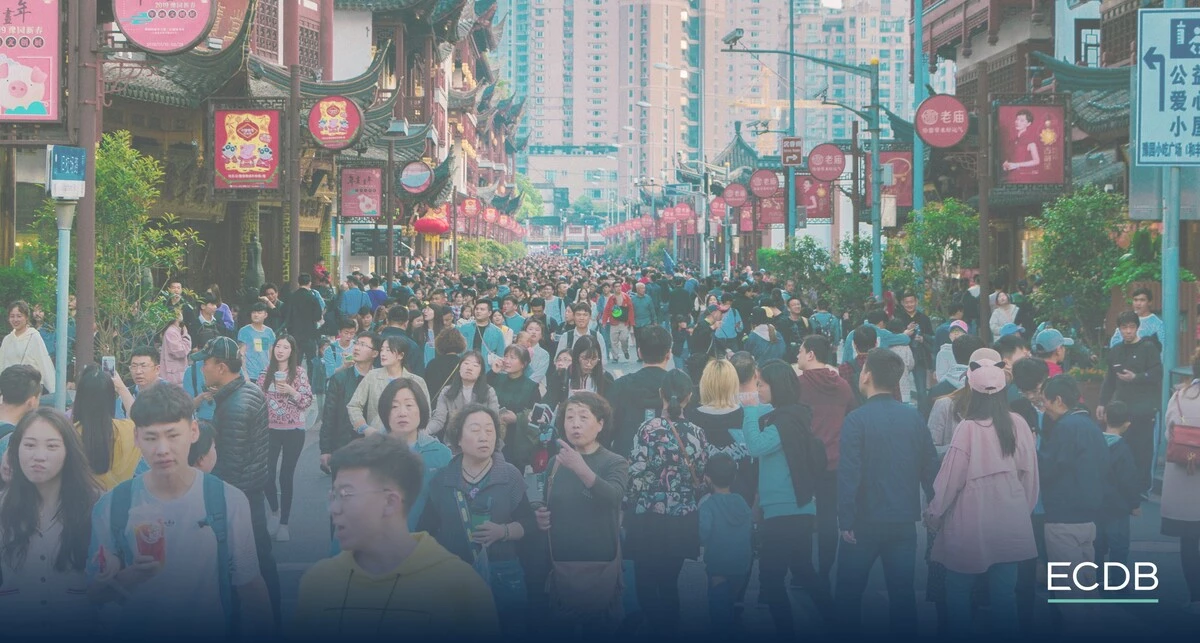 Understand the world of online shopping: Here's an analysis with all the important numbers, like sales, company worth, and earnings for the five biggest online shopping sites – perfect for anyone doing market research. We already explored key eCommerce trends among the top 250 publicly traded eCommerce firms, focusing on regional revenue distribution and industry performance. The Americas led in global revenue, while the online retail sector saw the most significant growth.
This ranking is based on market capitalization, which is the value of a company based on outstanding shares. Drawing on the data collected, this article will have a detailed look into the top 5 online retail companies among these top 250 players.
Apparel companies: Those that undertake manufacturing and sale of fashion (clothes, footwear, etc.) through both brick-and-mortar as well as online stores, focus on first-party items and brands. Known examples would be Nike, Adidas and H&M.
General merchandise retail: Refers to the sale of essential goods and services with relatively stable demand that are considered necessities, with a focus on third-party items with strong brick-and-mortar share and generalist approach – including supermarkets, discount stores and department stores. Costco, Target and Tesco are the companies that fall under this category.
Specialty retail: Companies engaged in the retail sale of specific types of merchandise or goods through both brick-and-mortar as well as online stores, opposite of generalist approach. The Home Depot, Best Buy and GameStop are popular examples of this definition.
To clarify, by online retail companies, we refer to the eCommerce companies that operate a marketplace or an online store as their main business with a generalist approach. With 27 companies, online retail companies stand out as the fourth biggest group within our top 250 list, only behind apparel, general merchandise retail and special retail.
Top 5 Online Retail Companies: 15% of Total Revenues Generated by Top 250 eCommerce Companies
The top 5 online retail companies in our list generated revenues of US$991.8 billion in 2022 – accounting for 14.7% of all revenues generated by the top 250 – putting them only behind discount stores with US$1.06 trillion generated.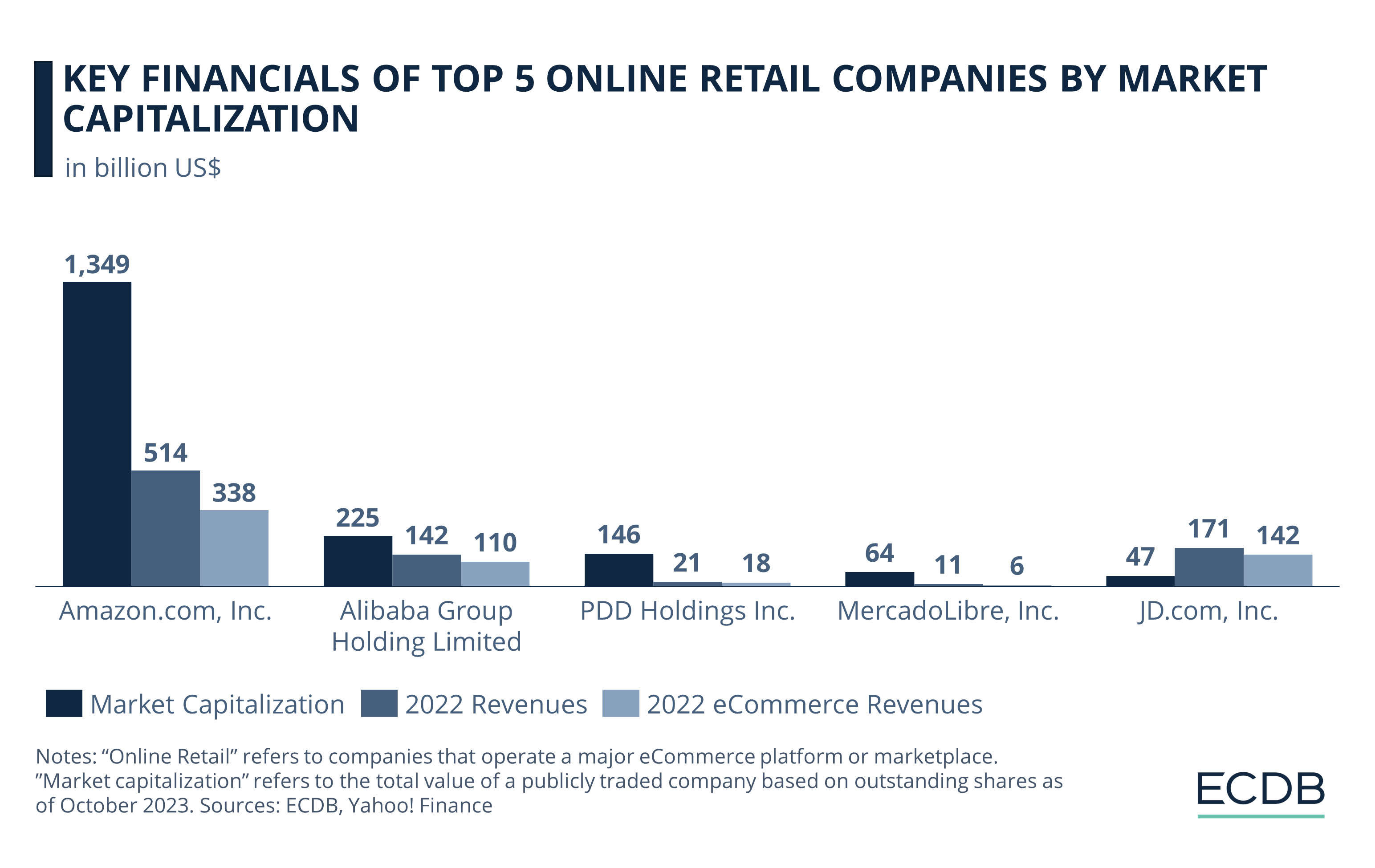 It should also be noted that eCommerce revenues here refer to both eCommerce net sales from online stores, as well as revenues generated from marketplaces through provisions, in order to better capture the entire business volume of these online retail companies.
Let's have an in-depth look at these top 5 players.
Amazon: Big Tech Valuation in eCommerce
As one might expect, the Seattle-native tech giant Amazon dominates the competition with the highest market cap at US$1.34 trillion, as well as the highest overall revenue with US$514 billion and the highest eCommerce revenue of US$338 billion among online retail companies in our scope.
Despite a big focus on physical commerce through efforts like Amazon Go and Amazon Fresh, the company is valued at heights that is usually only seen with high-margin tech companies both in absolute and relative terms. As of 2022, eCommerce net sales of the company make up 43% of its overall revenue.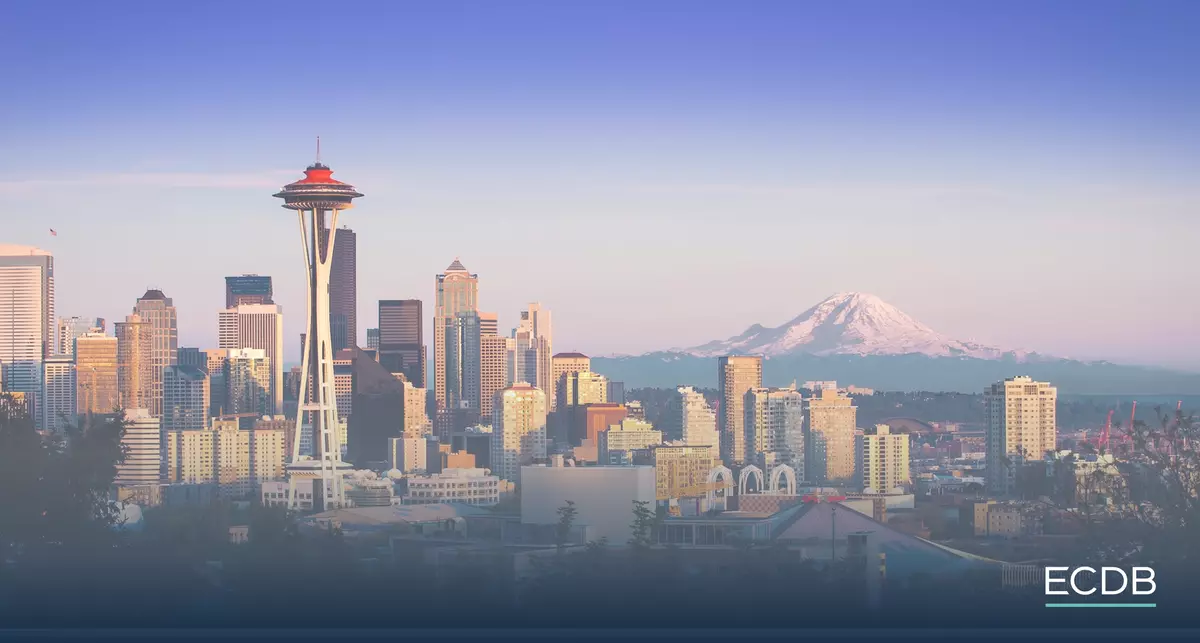 One of the factors contributing to Amazon's high market value is its broad business model – in fact, the broadest among the top online retailers in our analysis. The company offers hardware, physical stores, and cloud services, as well as increasing investments in AI.
Over the last years, Amazon has seen continuous revenue growth. With the onset of the pandemic, its growth accelerated (CAGR of 22% between 2019 and 2022) and then slowed after the pandemic (9% YoY growth between 2021 and 2022).
While the company's eCommerce net sales dipped by 0.9% in 2022, its eCommerce GMV grew by 5%. This suggests that although the total value of goods sold through Amazon's platform increased, the firm's direct revenue from eCommerce activities declined modestly. Several factors could account for this divergence, including a higher volume of consumers purchasing from third-party sellers on Amazon, increased discount offerings, or elevated return rates.
Alibaba: Most Valuable Chinese eCommerce Company
Coming in second on our top 5 list, Alibaba is the highest-valued Chinese eCommerce company with a market cap of US$225 billion. It also has the third-highest market value among public Chinese companies in our top 250 list, only behind Tencent and Kweichow Moutai.
With a continuous growth in the past decade, the Chinese retail giant scored an overall revenue of US$142.2 billion last year, with eCommerce net sales of US$44.4 billion in the same year and eCommerce GMV of US$1.23 trillion in 2021. Specific eCommerce GMV figures were not released by Alibaba for 2022.
Alibaba has seen noticeable growth driven through direct net sales, with a CAGR of 80% since 2017. In the same time period, the company also achieved an increase from 6.3% to 35% in eCommerce share of business.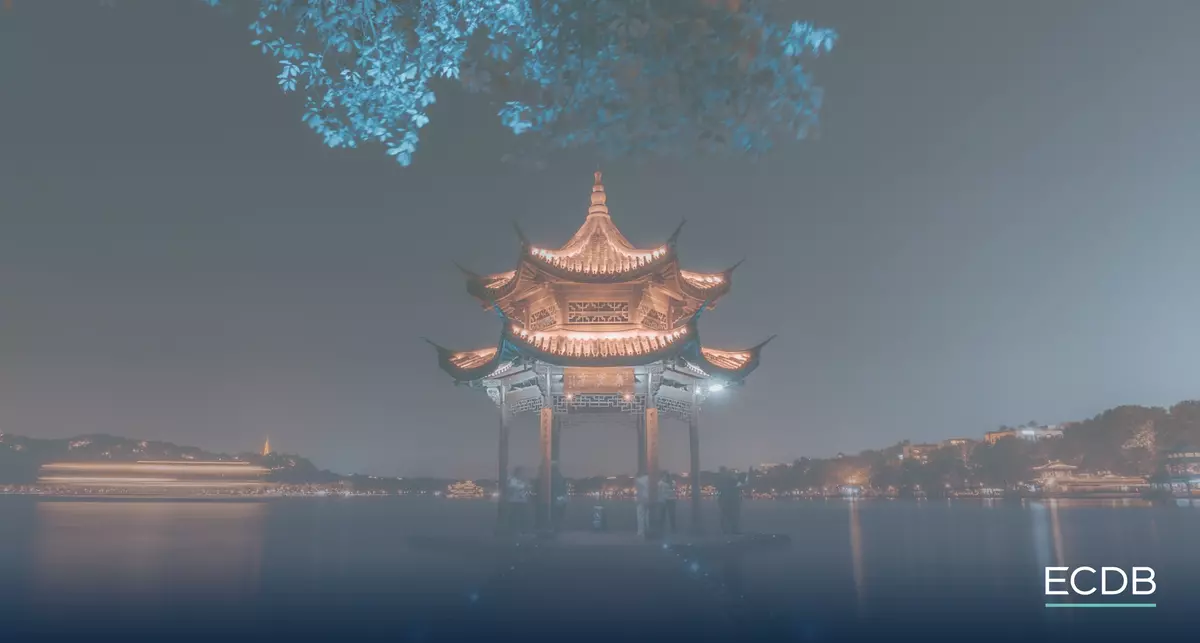 In comparison to JD.com, Alibaba has pursued a distinct growth strategy, which is reflected in the market capitalization and valuation of both companies. Alibaba initially carved out a robust presence as a marketplace and has more recently expanded its first-party eCommerce business. JD.com, conversely, built a strong foundation with its own net sales through a store-based model and is now focusing on enhancing its marketplace operations.
Earnings-per-share (EPS) serves as a pivotal metric in our analysis, offering a snapshot of a company's profitability. Calculated by dividing net income by the number of outstanding shares, EPS is a direct reflection of a company's earnings capacity. A higher EPS generally indicates better financial health and robust earnings, making it an attractive feature for investors.
Despite these differences, Alibaba's net sales growth has outstripped JD.com's marketplace expansion. This divergence in growth rates serves as a contributing factor in the different market valuations of the two companies, further emphasized by Alibaba's significantly higher EPS (4.41 versus 1.87), indicating greater profitability and hence a higher valuation.
Pinduoduo: Promise of Continued Growth
Number 3 on our list, Pinduoduo – also dubbed as PDD – is the second-largest Chinese eCommerce company by market cap. In all of Asia, the company is ranked fourth, behind Samsung, Alibaba, Reliance Industries and ahead of Sony.
Since its foundation in 2015, the company has seen a fast and continuous revenue growth. Pinduoduo's CAGR since 2017 stands at 142%, while CAGR for GMV in the same time period is at 106%.
Among the top 250 eCommerce companies, Pinduoduo ranks 59th in overall revenue. In terms of GMV, however, the company takes the 4th spot with US$378.5 billion in 2022, showing the significance of marketplace business in China.
Price-earnings-ratio (P/E) refers to the ratio between the company's earnings and the company's price and is used to analyse a company's value, as well as the expectations for future earnings. A high P/E ratio means high valuation and higher expectations for growth.
Pinduoduo trades at more than 7 times its revenue, scoring a P/E of almost 26. This essentially means that the company is growing as quickly as a tech start-up, and its value is also assessed like a tech start-up.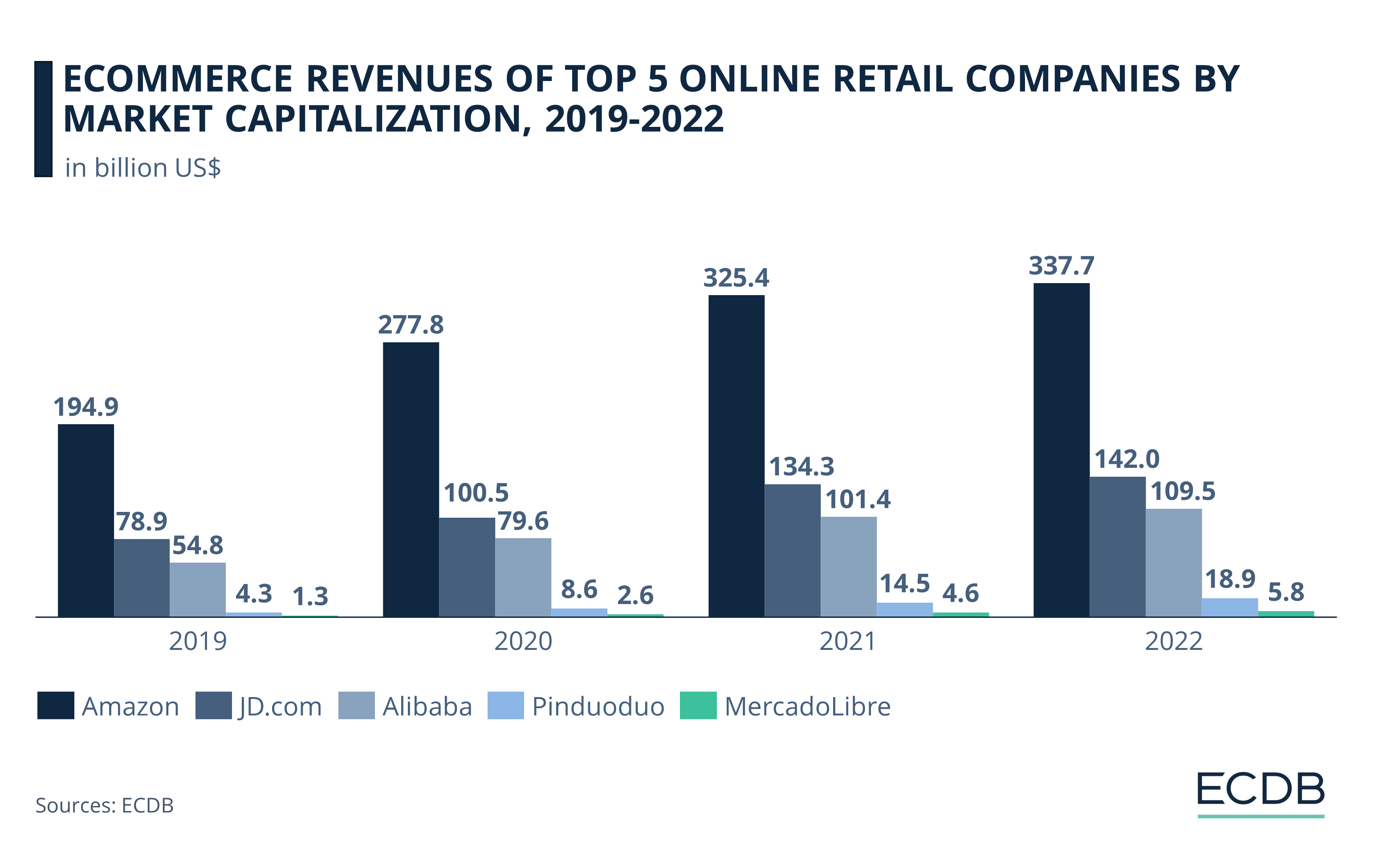 MercadoLibre: Latin American Giant
The fourth largest online retail company on our list, MercadoLibre, is the largest non-U.S. eCommerce company in the Americas with a higher valuation than the likes of Tesco, eBay or JD.com.
With fast-growing revenues at a CAGR (2019-2022) of 66%, eCommerce net sales of the company more than tripled between 2020 and 2021, reaching from US$283 million to US$920 million. In addition to this, MercadoLibre's GMV has increased by a nearly 35% CAGR between 2019 and 2022.
Founded in 1999, MercadoLibre has diversified its business across Latin America and leads in consumer-to-consumer app downloads as of 2022. The company has expanded to become akin to Amazon and Asian super apps in scope. It is the most-visited online store in Latin America and has a growing financial services platform similar to Alibaba and Ant Group. Fintech services contributed to nearly 45% of its revenue in Q2 2023, highlighting its evolution beyond just an online marketplace.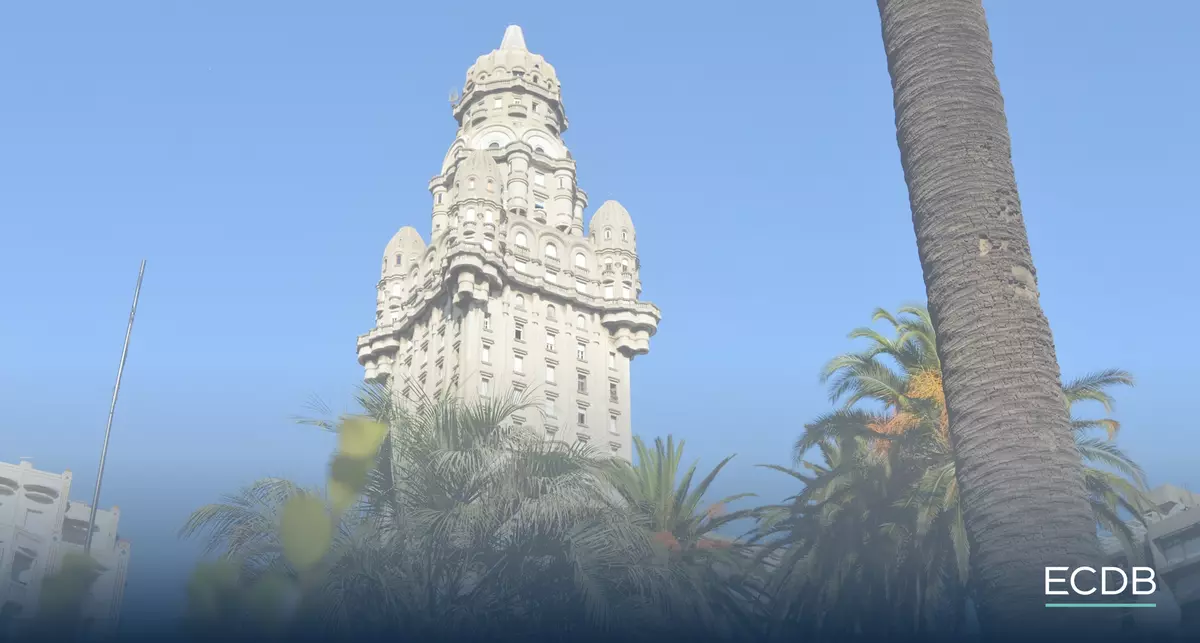 The factors touched upon in the previous paragraph set the foundation for MercadoLibre's high market valuation. The company's P/E ratio stands at an impressive 83. For comparison, Amazon's P/E stands at 103, while companies like Hermes, Microsoft and Apple have respective ratios of 47, 34 and 30.
Perhaps even more impressive, with the highest EPS value of 14 among the top online retail companies, MercadoLibre overshadows giants like Microsoft and Apple, which stand at 9.6 and 5.9, respectively.
JD.com: Far Away from Previous Heights
The last top online retail company we will be looking at is JD.com. The Bejing-born giant ranks 8th among eCommerce companies in our list by overall revenues, while ranking 2nd by eCommerce net sales and 34th in terms of market cap. In contrast to other top online retail companies we've examined, all of which have a market cap higher than their overall revenue and in turn higher than their eCommerce net sales, JD.com diverges from this pattern.
Since 2014, the company has been experiencing growing revenues with a CAGR of 31.8%, as well as growing eCommerce net sales (29.7% CAGR) and GMV (38.4% CAGR). In terms of revenue, JD.com is the largest Chinese eCommerce company in our top 250 list.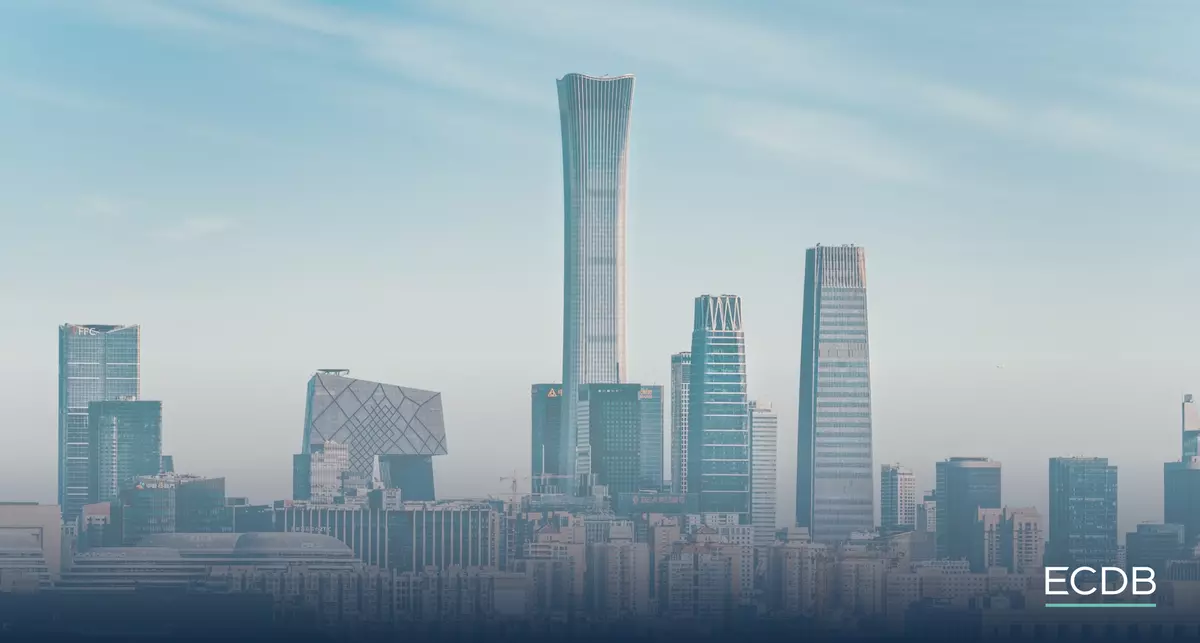 Due to the pandemic, most online retail companies had their peak in 2021 and are valued significantly lower since then. JD.com isn't an exception to this – in fact, it is the most prominent victim of this drop in eCommerce valuation.
In a setting where Chinese companies are particularly under pressure as concerns about weak economic outlook of the country and rising interest rates persist, JD.com is missing a strong revenue driver in the face of Alibaba, as referenced earlier. The company has reported sluggish numbers in its core business, while facing strong competition from growing companies such as Pinduoduo.
Final Thoughts on Top Online Retail Companies
To wrap up our analysis, let's conclude with some general remarks and observations.
While eCommerce is still at the center for all the companies we've analysed, all are also strongly diversified businesses:
Most are active in media and entertainment, such as Amazon, Alibaba, MercadoLibre and JD.com.

Many are also active in financial services, with examples of Amazon, Alibaba and MercadoLibre having taken important steps in the recent years.

Logistics is also popular in this context, as Amazon, MercadoLibre, Alibaba, JD.com and Pinduoduo have significant presence in this sector.

Cloud technology is also gaining popularity among these companies, already implemented by the likes of Amazon, Alibaba and JD.com.
All top 5 online retail companies we've analysed show growing revenues and GMV. With the exception of Amazon, all companies also experience increasing eCommerce net sales.
Despite lower revenues, companies showing strong growth, such as Pinduoduo and MercadoLibre, are rewarded with high market valuations. JD.com, on the other hand, is struggling with slowing growth in China and a lack of strong revenue drivers.
Top 5 Online Retail Companies: Key Takeaways
In the world of eCommerce, simplicity can be deceiving. What appears to be a straightforward race to the top is, in fact, a labyrinth of unique strategies, fluctuating valuations, and regional idiosyncrasies.
We've dissected the giants of online retail, each a distinct creature in this digital ecosystem. Now, as the lens pulls back to show the broader view, let's absorb the distilled insights from our analysis of this competitive market:
Amazon leads in market capitalization and revenue among online retailers, but its direct eCommerce sales dipped in 2022 even as the total value of goods sold on its platform grew, highlighting a complex financial picture influenced by a diversified business model and evolving consumer behavior.
Alibaba, with a market cap of US$225 billion, stands as a major Chinese eCommerce player, outpacing rival JD.com in net sales growth and profitability, underpinned by its unique strategy of starting as a marketplace and later expanding into first-party eCommerce.
Pinduoduo, ranking third in Chinese eCommerce by market cap, exhibits rapid growth similar to a tech start-up, with a CAGR of 142% since 2017 in revenue and a high P/E ratio of nearly 26, signaling the robust role of marketplace business in China's eCommerce landscape.
MercadoLibre, the largest non-U.S. eCommerce firm in the Americas, has seen remarkable growth with a CAGR of 66% from 2019 to 2022 in revenue and diversification into financial services, boasting a high P/E ratio of 83 and an EPS of 14 that surpasses even tech giants like Microsoft and Apple.
JD.com, the Beijing-based eCommerce company, is an outlier with a market cap lower than its overall revenue, experiencing a notable decline in valuation since its 2021 peak amid China's economic uncertainties and intense competition from firms like Alibaba and Pinduoduo.
---
Sources: Amazon, Investor's Business Daily, ECDB