Online Food Delivery
Online Food Delivery: Market Development & Top Players by Region
Discover the battle in online food delivery: slowing growth, fierce competition, and the rise of local versus global.
November 02, 2023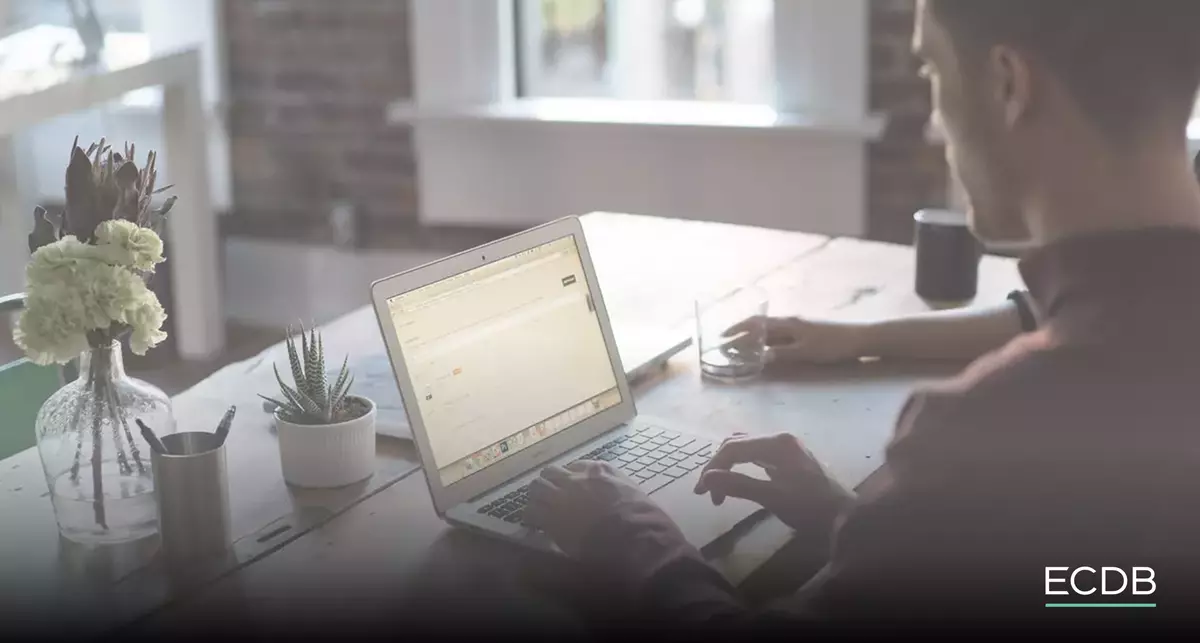 Competition turns fierce as growth is expected to slow down further for the online food delivery market. Local companies battle out against international giants that continue to consolidate their market position.
Online food delivery emerged as an important segment within the larger eCommerce industry in 2020, with more and more consumers opting for e-grocery and ultra-fast food deliveries at their doorsteps. With recession having a global impact, the segment is still growing, though not at the rapid pace seen before.
Global Online Food Delivery Market to Reach US$1.65 Trillion by 2027
Data from Statista Market Insights shows that the global online food delivery market is expected to hit US$1.02 trillion by 2023. With a CAGR (2023-2027) of 12.78%, the projected volume will expand further to reach US$ 1.65 trillion by 2027.
The global online food delivery market has exhibited a significant shift in revenue growth over the years. In 2019, total market growth was an impressive 24.1%. Propelled by the increased demand for online deliveries amid the pandemic, 2020 saw a remarkable surge in growth, hitting 55.6%.
Since that peak, the growth rate has moderated, with 2022 recording a modest growth of 13.2%. Looking ahead, forecasts show a continued positive trend but at a decelerating pace. This year, the market is expected to grow by 18.6%, which indicates a recovery from the previous year.
Until 2027, market growth is projected to slow further down, hitting as low as 7.8%, suggesting a maturing market. Throughout this period, growth rates for the submarkets of Grocery Delivery and Meal Delivery remain in proximity to the total market figures, indicating that these segments are integral to the overall health and trajectory of the industry.
India is Expected to be the Third Largest Online Food Delivery Market by 2026
Looking at the ranking of the top 5 global online food delivery markets by revenue, we see a dynamic and changing landscape.
China is projected to consistently hold the top position through 2027, showcasing its dominance in the industry. Similarly, the U.S. is expected to maintain the second position, reflecting a steady and robust market.
Some shifts are observed in the rankings of other countries. The United Kingdom, ranked fourth in 2022, is predicted to climb to the third position by 2023 and sustain it until 2026, when it will be replaced by India. On that note, India and South Korea are anticipated to exhibit fluctuations in their rankings, indicating a dynamic competition between these markets.
In particular, the projections for India show a significant upward movement, rising from the fifth position in 2024 to the third position in 2027, highlighting its potential for significant growth and development in the coming years. South Korea, on the other hand, is estimated to lose its dominance in the market, dropping from third place in 2022 to fifth place in 2025.
Grocery Delivery ARPU Exceeds Meal Delivery
Further data from Statista Market Insights reveals a distinct trend in the Average Revenue Per User (ARPU) within the global online food delivery market's submarkets from 2017 to 2027. There is a persistent and widening gap between the ARPU in the Grocery Delivery and Meal Delivery submarkets – the former is expected to consistently record higher ARPU values compared to the latter, with this difference increasing over time.
One reason for this gap could be attributed to the nature of purchases in each submarket. Grocery deliveries typically consist of bulk purchases, encompassing a variety of items, contributing to a higher ARPU. In contrast, meal deliveries are generally smaller, more frequent transactions, resulting in a lower ARPU.
In terms of the total market trend, there's a steady increase in ARPU, reflecting the overall growth and adoption of online food delivery services. The continual rise suggests an increasing consumer reliance on these services for both meal and grocery deliveries, marking a positive trajectory for the industry's revenue outlook.
Leading Online Food Delivery Companies by Region
Within the online food delivery landscape, which has become ever more competitive, several companies are looking to establish their footing. A quick look at the leading players operating across the world shows that Uber Eats has made global gains and marked its presence almost unanimously in different regions.
Uber Eats: Diversification Through Strategic Acquisitions and Partnerships
The platform's strategic acquisitions, including Cornershop in 2019, Postmates in 2020, and Drizly in 2021, have broadened its scope beyond restaurant meals. In 2022, Uber Eats expanded its services by forging alliances with grocery retailers and quick commerce firms, notably announcing a significant partnership with Getir, a leader in instant grocery delivery in Europe.
Reflecting the innovative spirit of the sector, Uber Eats has also ventured into the cannabis eCommerce space, following a collaboration between Leafly and UberEats in Toronto, Canada. This venture offers customers the convenience of delivery with in-depth information on cannabis varieties and user feedback.
Other players are fighting to stake their claims in the market as well, to varying degrees of success.
Local Companies Dominate North America and Asia Food Delivery
In North America, local players clearly control the field. This includes SkipTheDishes, Grubhub, Uber Eats, DoorDash, Postmates and Instacart. Their popularity with local consumers is successfully gatekeeping foreign-based companies from foraying into the region in any meaningful way.
In contrast, the market is entirely dominated by foreign players in the Middle East: Uber Eats, Delivery Hero and Deliveroo enjoy the customers' attention in the absence of any significant local rivals.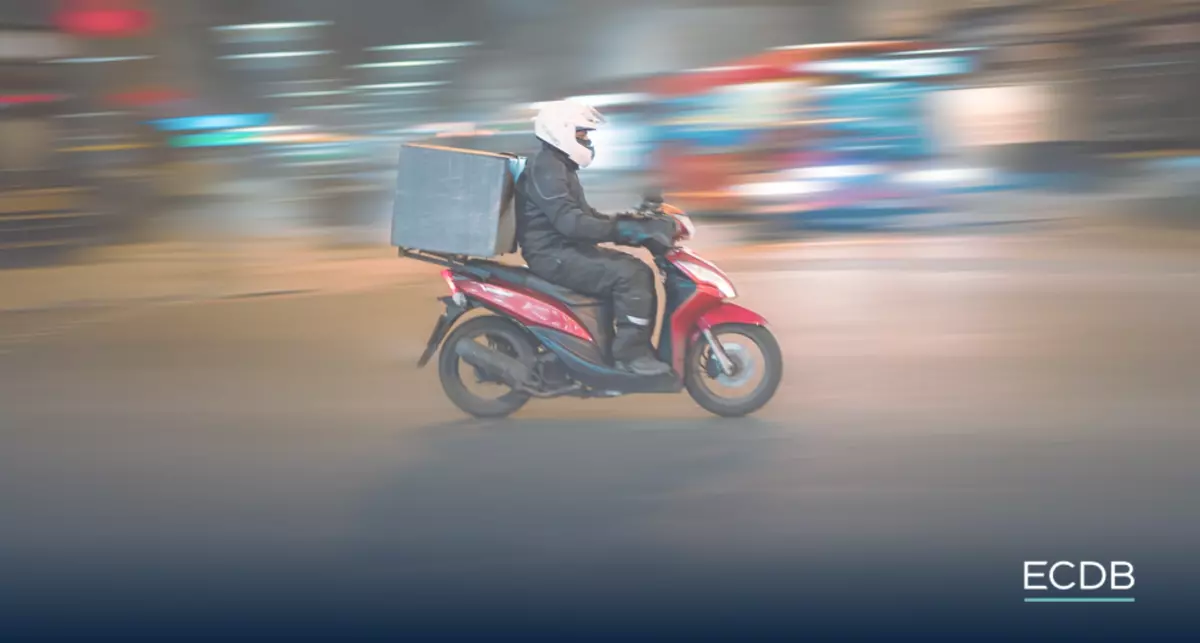 Nevertheless, a comparative pattern of regional companies predominating can be seen in India (Zomato, Swiggy), China (Ele.me, Meituan Waimai, Dianping) and Russia (Delivery Club, Yandex Eats). In Europe, too, native companies such as Gorillas, Flink and Getir are preferred, with the only exception of Uber Eats also operating in the region.
In Africa, Southeast Asia and Japan, while foreign companies like Uber Eats, Delivery Hero and Glovo are active, regional companies outnumber them. In contrast, in Central and South America, as well as Australia and New Zealand, the market is split nearly evenly between regional and foreign companies, hinting that local players may need to level up their game if they want to beat international competitors and divert customers' loyalty towards themselves.
As the worldwide eCommerce market changes in the coming years, it remains to be seen whether the biggest players in the food delivery business will continue to consolidate their position and edge out smaller actors, or whether regional companies will be able to gain traction and increase their market share.
Online Food Delivery Market: Key Takeaways
The following takeaways crystallize the essence of our analysis, capturing the pivotal developments and strategic maneuvers that are shaping the online food delivery market:
Forecasts predict that the global online food delivery sector will grow to US$1.02 trillion by 2023, with a steady expansion to US$1.65 trillion by 2027, despite a slowing growth trend post-pandemic peak.
The top five global online food delivery markets are experiencing shifts, with China and the U.S. firmly in the lead, while the United Kingdom and India are poised for significant ranking changes, reflecting a competitive and evolving sector.
Data highlights an increasing divergence in the ARPU between the Grocery and Meal Delivery segments of the online food delivery industry, with groceries earning more per user possibly due to bulk buying habits.
Uber Eats is cementing its position in the competitive online food delivery market with strategic acquisitions and partnerships, expanding its offerings beyond meals to groceries and even cannabis, reflecting the sector's innovative expansion.
In North America, local online food delivery companies dominate, whereas the Middle East sees a stronghold of foreign firms like Uber Eats. India, China, and Russia show a preference for regional services, and Europe's market also leans towards homegrown entities except for Uber Eats. The landscape is mixed in Africa, Southeast Asia, and Japan, with a balance in Central and South America, and Australasia, suggesting a competitive edge for local companies in the future.
---
Sources: Statista, ECDB