Buy Now, Pay Later (BNPL) Explained: How It Works & What It Is
Article by Nadine Koutsou-Wehling | July 20, 2023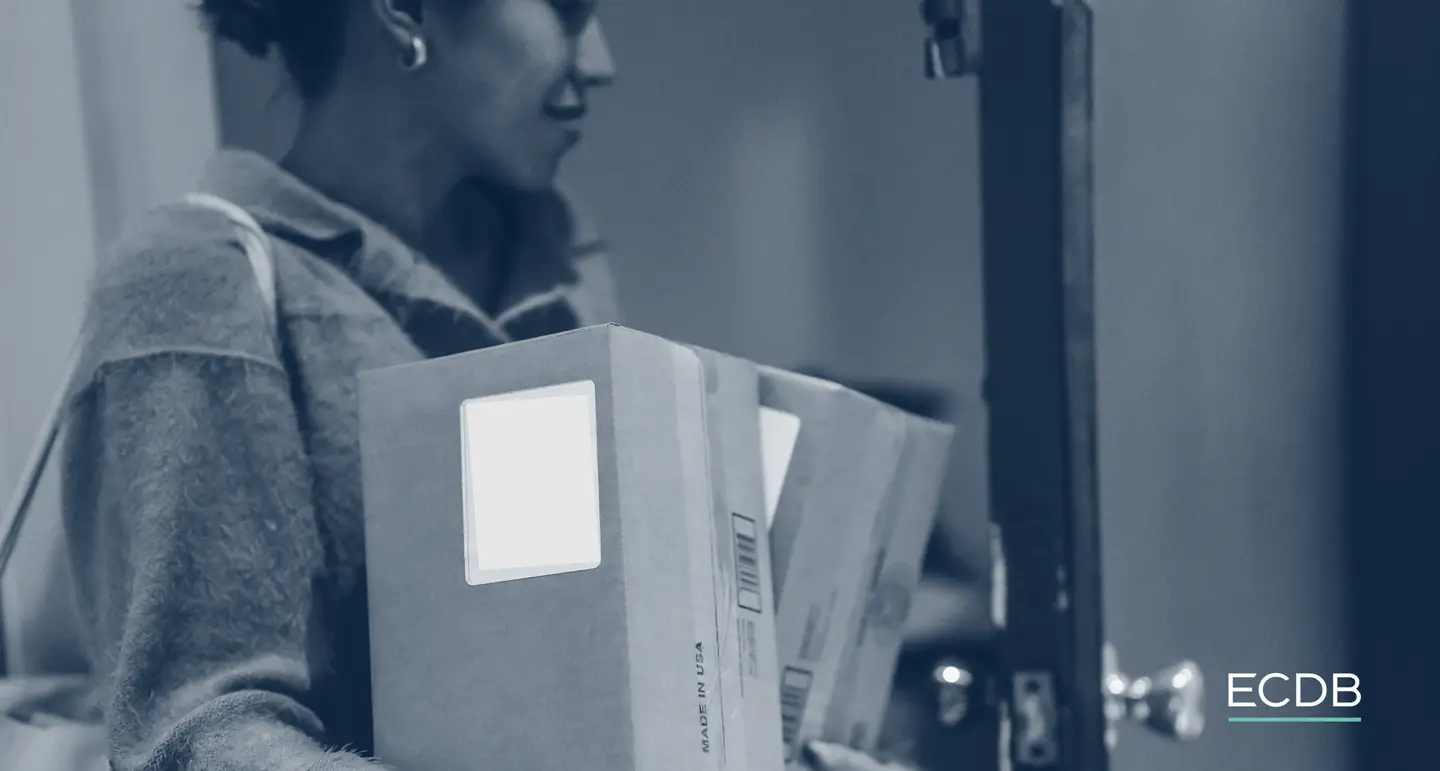 Buy Now Pay Later, the acronymous BNPL, is a payment option that has gained prominence during the pandemic, not least because of the rise of online shopping and consumers' difficulties in paying for large sums in one go.
This is where BNPL comes in: It offers installment payments, usually without additional interest and easily integrated into the payment process. If you are wondering how this payment in installment method works, who primarily uses it, and how BNPL providers and partner retailers profit from offering it, you have come to the right place. After reading this article, you will be able to answer all of these questions.
What Is BNPL and How Does It Work?
BNPL stands for Buy Now Pay Later. It is a business model in which companies offer customers the option of paying for a purchase in installments, usually after paying an initial fraction of the total price to the BNPL provider. The remaining payments are then divided into smaller fractions and repaid over a fixed period of time.
There is usually no additional interest charged to the consumer and they receive the item before the payment is fulfilled. The only fees charged are for deferred payments. However, if the consumer defaults, the provider has the right to freeze the debtors' account and use other means to collect the debt, typically through a collection agency.
Who Typically Uses BNPL?
In our insight into the reasons for BNPL usage in Germany, we found that younger users under the age of 34 are most likely to use the service for financial reasons, namely lower interest rates compared to credit cards, greater flexibility, and better affordability of products they could not otherwise afford.
While older users are not disinclined to use BNPL for these reasons, their primary reason for doing so is curiosity. In particular, shoppers over the age of 55 said they wanted to try the service.
Inflation and related price increases also have an impact on BNPL usage. Again, age is a determining factor in whether consumers revert to installment buying, but other demographics such as household income are also indicative of consumers' willingness to use BNPL services.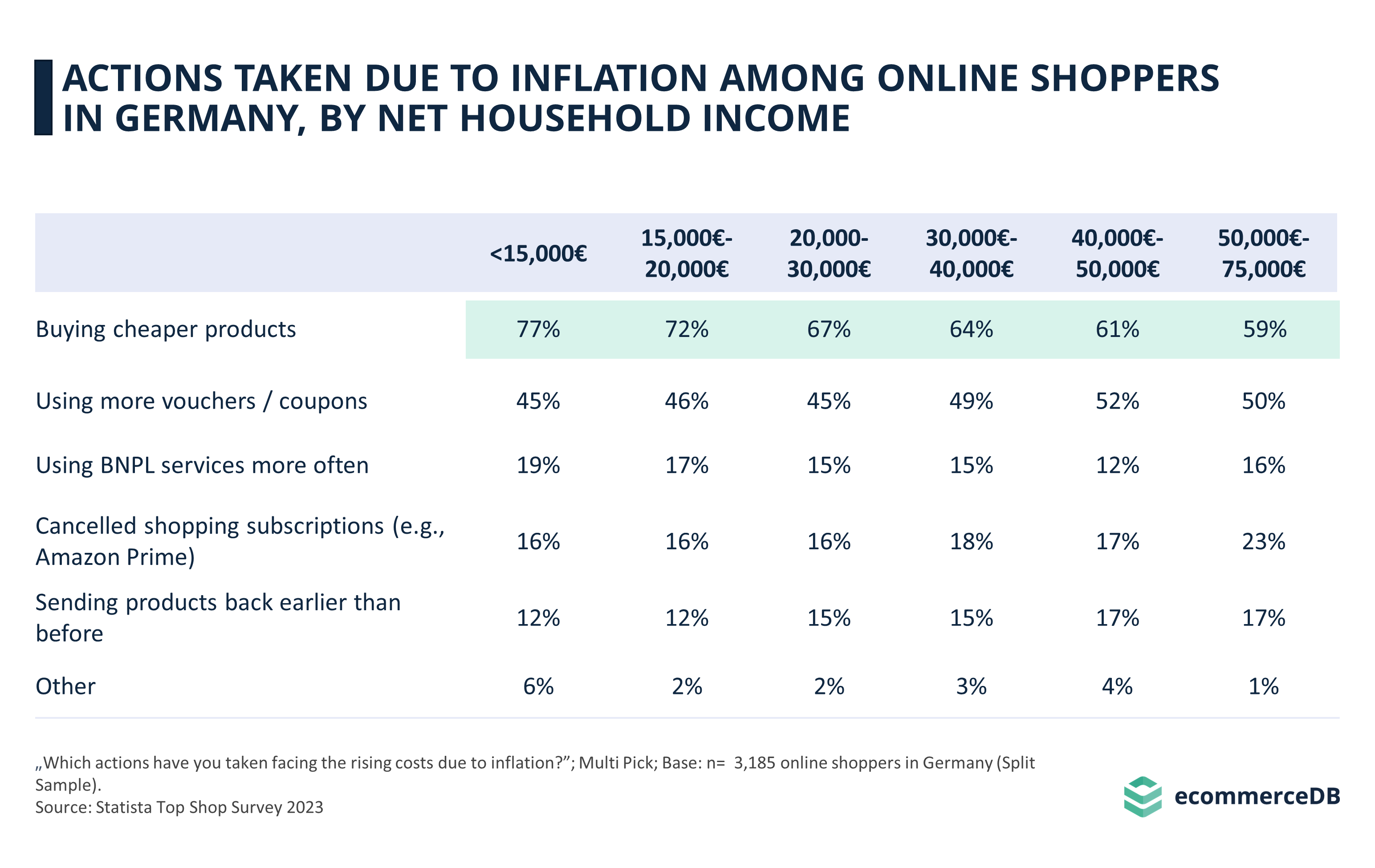 More specifically, consumers living in households with an income of up to €20,000 are the most likely to use BNPL services to cope with rising prices during inflation. It should be noted, however, that the influence is not linear, i.e. the propensity to pay purchases in installments through BNPL increases again in households with an income of at least €50,000. Consumers living in households with a net annual income between €30,000 and €50,000 are the least likely to use BNPL.
As we can see, according to our previous research, age and income correspond to the propensity to use BNPL. Of course, younger users tend to have lower incomes on the whole, so these two variables are related. The fact that older users and those with higher incomes also use BNPL services suggests that the installment method attracts a wide range of consumers.
The universal appeal of flexibility and low interest rates thus proves to be a worthwhile model for providers. But how do BNPL providers make a profit? And how does this service benefit retailers?
How the BNPL Business Model Is Profitable
The first payment provider to popularize BNPL as we know it today is the Swedish fintech company Klarna, which was founded in 2005. In the following decade, the company slowly gained publicity and customers, but the most significant growth took place in 2019 to 2020, when the company's business activities increased significantly across the world.
The way the BNPL business strategy works is similar to the way credit card companies do business. But unlike credit card interest rates, BNPL providers do not charge any additional costs on top of the purchase price, as long as customers pay the installments on time. How can this be profitable?
eCommerce Merchants Normally Pay the Cost per Payment
Typically, BNPL vendors partner with merchants and agree on a transaction fee ranging from 2% to 8% of the cost of sale that merchants pay for each purchase made through BNPL. This is how BNPL companies make their profit. In addition, there is a cost associated with each late payment, which is another source of revenue for the providers.
But BNPL Companies Do Not Just Take Anyone...
BNPL companies protect themselves from non-payment by conducting soft credit checks before accepting new customers. A soft credit check leaves no trace on a person's credit report and is used only to ensure that customers do not have a history of bankruptcy or high debt.
What's in It for Retailers?
While merchants bear the expense, they benefit from supporting this service in the following ways:
Increased Sales: As we noted in the previous subsection, BNPL provides an incentive for consumers to make a purchase that they otherwise would not have been able to afford.

No Defaults or Customer Fraud: BNPL ensures that the payment is made in advance. It also prevents (fraudulent) chargebacks by customers. As we recently reported, fraudulent customer chargebacks (or first-party misuse) account for 16% of the most common types of fraud experienced by businesses.

Improves Brand Reputation and Customer Loyalty: Offering BNPL services to customers signals a willingness to accommodate, which has a positive impact on how users perceive a brand. This, in turn, increases the likelihood that customers will return for future purchases.
BNPL in Europe
In Europe, many companies offer "Buy Now, Pay Later" (BNPL) services. These companies operate in various countries across the region, and some are headquartered in Europe as well. Here is a list of some of them:
Klarna: This Swedish company is one of the biggest names in BNPL services worldwide, including Europe.

PayPal: PayPal, an American company, offers "Pay in 4" services in some European countries.

Laybuy: While this company originated in New Zealand, it also offers its services in Europe.

Clearpay: This is the UK arm of Afterpay, an Australian BNPL company.

Openpay: This company offers services in the UK.

Zip: An Australian company, known as Quadpay in the U.S., also offers BNPL services in the UK.

Splitit: This is a global company that allows customers to use their existing credit to spread payments over time.

Viabill: Originating in Denmark, Viabill provides BNPL services in several European countries.

Scalapay: This is an Italian BNPL service that operates in several countries in Europe.
The financial landscape is continually changing, and there may be new entrants to the market at any time, especially as the popularity and acceptance of BNPL services continues to grow.
Wrapping Up
The BNPL model offers interest-free installment payments, which appeal particularly to younger and lower-income consumers. By charging merchants with a transaction fee and imposing late payment costs, BNPL providers earn revenue. Retailers benefit from increased sales, shifting the risk of default to BNPL providers, and retaining customers over the long term with an engaging service offering.
Key Takeaways
BNPL is an increasingly popular payment method that offers customers the option to spread payments over several installments, particularly appealing to young and low-income shoppers.

BNPL providers generate revenue from transaction fees charged to merchants and late payment penalties. Preemptive soft credit scoring reduces the risk of default.

Merchants, while paying transaction fees, benefit from increased sales, payment security, and improved brand reputation by offering BNPL services.
---